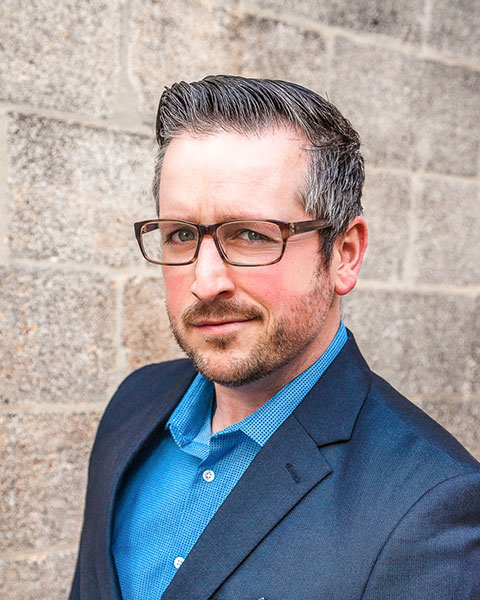 John McElligott
CEO and Founder, York Exponential
John McElligott has always had a passion for helping and improving the quality of life of others. As a Marine, he was employed as a combat engineer during 9/11. Specializing in demolitions, explosives, construction, and engineering, he also served as a squad automatic weapon gunner and ultimately squad leader. He was honorably discharged with the rank of Sergeant.

As co-founder of Royal Square Development and Construction (RSDC) and CEO of the Squared Collective, McElligott spearheaded technology, marketing, community engagement, and investor relations as well as being a driving force in business and economic development. Helping to grow the company from four employees to nearly 40 in 18 short months, he also worked on the acquisition and development of more than 50 properties in downtown York, PA, including but not limited to the $1.54 million Bond Building project and most recently the $14 million Market Street Revitalization project.

Prior to co-founding RSDC, McElligott served as CEO and founder of two tech startups and was a graduate of the Benjamin Franklin Technology Partners Techcelerator program, with his company being the only graduate from that cohort to receive investment funding.

A sought-after national speaker on exponential technology, robotics, artificial intelligence, economic development, and disruption nationwide, McElligott left Royal Square two years ago and is currently the president of the The Fortress Initiative, CEO of The Fortress Academy (Central Pennsylvania's first and only licensed coding bootcamp), and CEO of York Exponential, a technology company that develops and leverages robotics, machine learning, and artificial intelligence. McElligott is also the lead in the York Plan 2.0 Innovation District, a proposed, 250,000 square-foot robotics and technology campus in downtown York.

McElligott's primary passion has focused on the rise of third-tier cities. Known professionally as a vision caster and technical futurist, he believes in the power of community networking through communication and technology. He views the struggles of York, and other third-tier cities, as a reflection of the struggles of our nation as a whole, and feels it is his civic duty to tackle those problems on a community-by-community basis. By addressing these problems on a small scale, McElligott feels confident we can begin to make positive and lasting changes not only to our communities but to our nation.
Presentation(s):