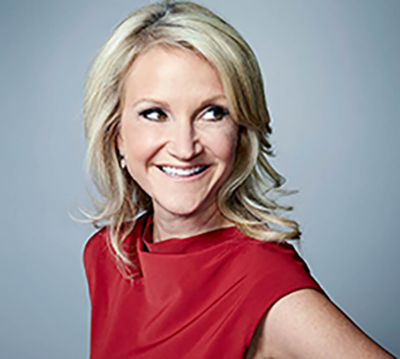 Mel Robbins
Serial Entrepreneur, Best-selling Author, Social Media Influencer, and Motivational Speaker
Mel Robbins is a serial entrepreneur, best-selling author, internationally recognized social media influencer, and one of the most sought-after motivational speakers in the world.
Her digital platform inspires more than 20 million people a month with transformative videos, articles, positive psychology research, and inspiring content. Her latest book, The 5 Second Rule, has been on Amazon's "Top Ten Most Read List" and is one of the most successful audio books ever published. Her TEDx talk about change has more than 10 million views.
Robbins' media company, The Confidence Project, Inc., produces personal development programming and online courses for her global student body and corporate partners. On stage, she is a riveting, fun, and unforgettable speaker, teaching audiences a wide range of science-backed strategies with life-changing impact. She has spoken to executives at some of the world's leading brands, including AT&T, JP Morgan Chase, Cisco, Microsoft, and Optum. She is also an award-winning opinion columnist and legal analyst for CNN, a Dr. Oz healthline expert, and a contributing editor for Success Magazine. She is a graduate of Dartmouth College and Boston College Law School.

Presentation(s):