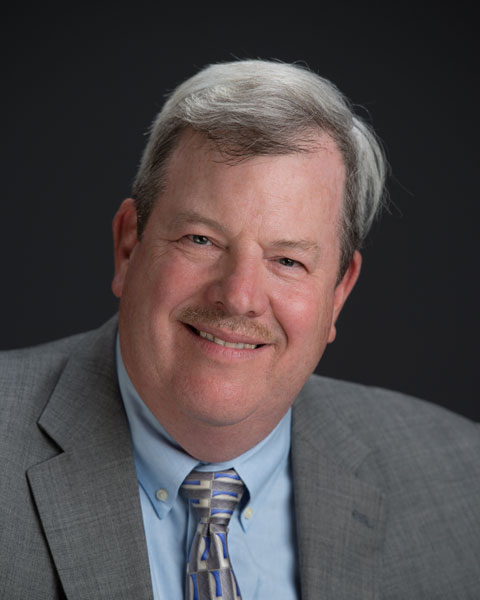 Robert Traver, PhD, PE, D.WRE, F.EWRI, F.ASCE
Professor and Director, Villanova Center for Resilient Water Systems
Villanova University
Dr. Robert G. Traver has been a member of the Water Resources Program at Villanova since 1988. He is the Daylor Chair in Civil Engineering, and he currently serves as Director the Villanova Center for Resielent Water Systems.

While at Villanova Dr. Traver has conducted research on topics that include modeling of stream hydraulics, urban hydrology, water quality, and measures to mitigate stormwater effects of urbanization. He has been the main force in creating a Stormwater Green Infrastructure Demonstration and Research Park on the Villanova Campus, and founded the Villanova Urban Stormwater Partnership. Many highly cited publications have resulted from the faculty and students through this initiative. Dr Traver believes that research supports and enhances the undergraduate and graduate educational experience.

Dr. Traver is a registered professional engineer, a fellow of the American Society of Civil Engineering (ASCE), and a Diplomate of the American Academy of Water Resource Engineers which he served as president. In 2007 he received the Outstanding Civilian Service Medal from the Commanding General of the Unites States Corps of Engineers for his work on ASCE's External Review Panel (ERP) of the Corps investigation of Hurricane Katrina and in 2014 was honored as the ASCE William H. Wisley American Civil Engineer Award "recognized for his leadership of ASCE's Task Committee on Flood Safety Policies and Practices and editor of the Committee's report, Flood Risk Management: Call for a National Strategy." He was a committee member of the National Research Council Committee that authored "Urban Stormwater Management in the United States" (2009). He continues to serve the profession as an associate editor of the ASCE Journal Sustainable Water in the Build Environment which he helped to create.

Presentation(s):