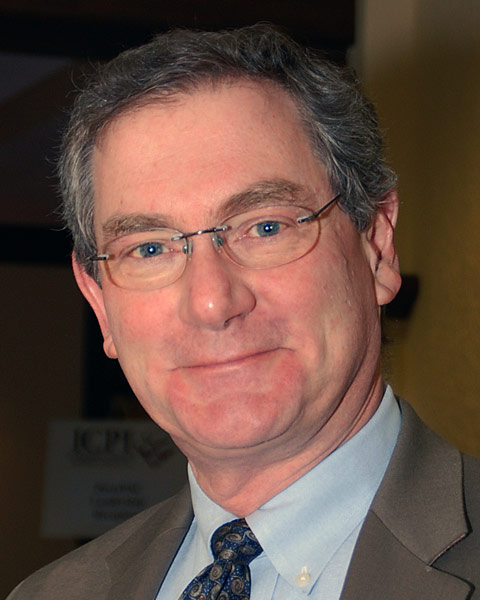 David R. Smith

Interlocking Concrete Pavement Institute
David R. Smith has been working with permeable pavements since 1977. Early work began with laboratory and in-situ testing of concrete grid pavements to determine runoff coefficients. Since the advent of permeable interlocking concrete pavements (PICP) in the early 1990s, he authored many technical papers, articles and a best-selling 100-page design manual on PICP for the Interlocking Concrete Pavement Institute (ICPI). Mr. Smith also developed an ICPI student manual and training program for permeable interlocking concrete pavement contractors. Besides communicating best practices, he emphasizes integration of permeable pavements into broader green infrastructure site and urban design goals.

Mr. Smith has developed guidance documents Caltrans and for state stormwater agencies. These include the Minnesota Pollution Control Agency and an update to Chapter 18, permeable pavement guidelines for the North Carolina Department of Environment and Natural Resources. He also provided comments on permeable pavement guidelines for state stormwater agencies in Virginia, West Virginia, Wisconsin, Washington (state), Washington, DC, Maryland, Pennsylvania, New Jersey, and Colorado. He regularly supports civil engineers in consulting and public agency roles on PICP project design, construction and maintenance. Projects include parking lots, green alleys and roads.

Mr. Smith serves on the ASCE Permeable Pavements Technical Committee and is one of three editors of a book of the same name published in 2015 by ASCE covering all permeable pavements. He is on another ASCE committee developing a national standard on design, construction and maintenance of PICP. He has contributed to a monograph developed by a third ASCE Committee on Cold Climate Practices for Permeable Pavements. In other standards-making activities, he developed various ASTM standards and test methods for segmental paving products including C1781 for surface infiltration rates of segmental permeable pavements. Mr. Smith's background includes stormwater management modeling and a graduate degree in environmental planning from Virginia Tech.

Presentation(s):