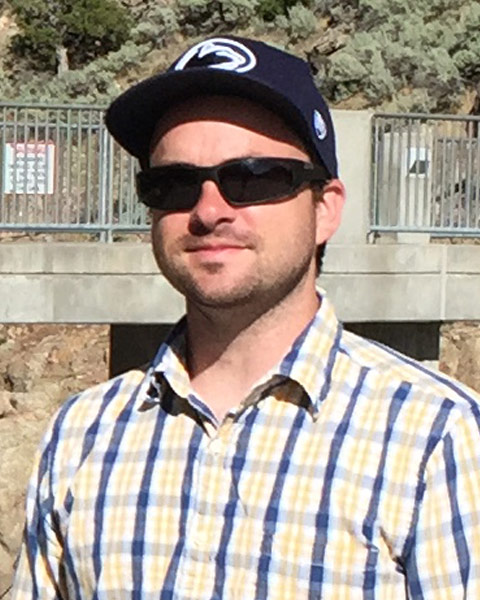 Michael David Bartles, MS
Senior Hydraulic Engineer
U.S. Army Corps of Engineers
Michael Bartles: Senior Hydraulic Engineer, Hydrologic Engineering Center, US Army Corps of Engineers, 530-302-3706, michael.d.bartles@usace.army.mil

Education: BS, Civil Engineering, Pennsylvania State University, 2009
MS, Civil Engineering, Villanova University, 2014

Registration/Professional: Professional Engineer (Civil), Pennsylvania.

Experience: 1.5 years, Senior Hydraulic Engineer, Hydrology and Hydraulics Technology Division, Hydrologic Engineering Center, CEIWR.
HEC-HMS, HEC-SSP, HEC-MetVue, and HEC-WAT team member.

5 years, Hydraulic Engineer, Hydrology, Hydraulics, and Coastal Section, Philadelphia District, CENAP.

Technical Subjects: Hydrologic and hydraulic modeling, unit hydrograph theory, physically-based modeling, snowmelt/accumulation, Geographic Information Systems, statistical hydrology, and real-time flood forecasting.
Presentation(s):