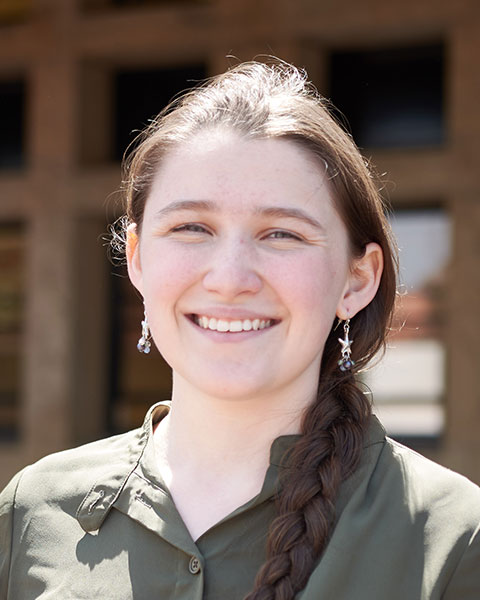 Paige E. Brown
Student
Stanford University
Paige Brown is a Materials Science & Engineering undergraduate student at Stanford researching absorptive treatment for nutrient pollution. Working with Dr. Richard Luthy within the NSF funded program, Re-Inventing the Nation's Urban Water Infrastructure (ReNUWIt), Paige develops a form of biodegradable polymer scaffold optimized for phosphate removal from stormwater treatment. Nutrient pollution can trigger eutrophication, leading to damaged aquatic ecosystems and unusable water resources, and Paige hopes that her research will help mitigate this harmful cycle and improve distribution and impact of wastewater treatment.

Originally from Maine, Paige began her research when she discovered from a stream survey that many of the streams in her city of Bangor were polluted with phosphate. Motivated by the impact on the streams she grew up with, she began working in her basement developing a solution to the issues she found. Her work led to her winning the Intel (now Regeneron) Science Talent Search in 2016, as well as first place environmental engineering award for several other competitions. Throughout high school and college, she also worked with the NSF funded program, the Stormwater Management and Research Team, where she mentored underrepresented minority high school students in stormwater research skills.

She continued her research at Stanford, where she is now a rising Junior. She also leads the Stanford Student Space Initiative high altitude balloon team, where she is a project lead for a world-record breaking balloon project.
Presentation(s):