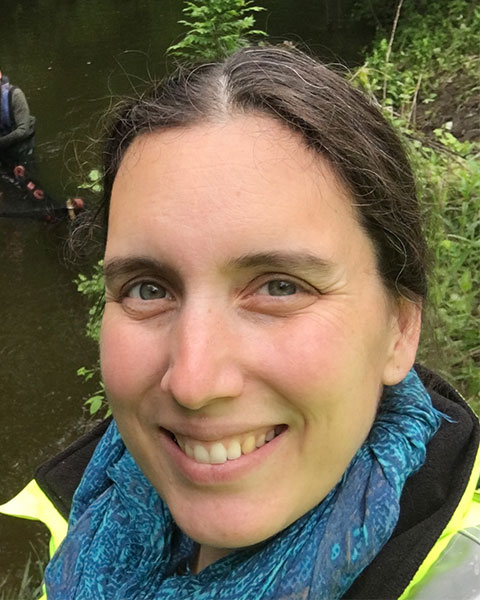 Claire Bleser, PhD
District Administrator
Riley Purgatory Bluff Creek Watershed District
Claire Bleser is the District Administrator at the Riley-Purgatory-Bluff Creek Watershed District for the past six years, and has over ten years of experience in education and outreach related to water resource and watershed management. Her past degrees include a bachelor's degrees in
International Integrated Studies with Honors, and International Economics; a master's degree in Middle East Studies focusing on water conflicts in the Middle East, and a doctorate in Water Resources with a minor in conflict management. Her thesis work looked at the impacts of
water-level manipulation and impacts to water quality in the bordering lakes in Voyageurs National Park. Claire is also a co-instructor at the University of Minnesota where she engages student in discussing climate change in her Environmental Ethics class. Her work in both social
sciences and natural sciences allows Claire to reach multiple audiences.
Presentation(s):