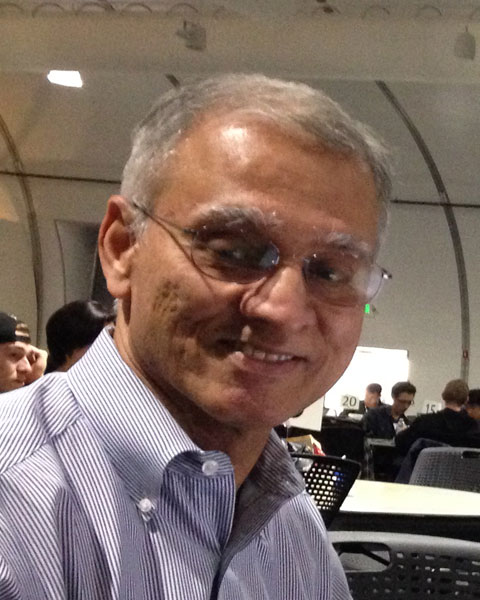 Sudhir Kshirsagar

Global Quality Corp
Dr. Sudhir Kshirsagar, founded Global Quality Corp. in 1993 after a successful career at Procter & Gamble, and the firm has excelled in environmental modeling and software development under his guidance. Dr. Kshirsagar has his BS in Electronics from IIT, Kharagpur, an MS in Computer Science from IISc, Bangalore, and a Ph.D. in Environmental Engineering from University of Illinois, Urbana-Champaign. Dr. Kshirsagar has led and
successfully completed several private and public projects in a variety of areas. He has completed projects for key federal agencies including the US Army, the US Air Force and the US EPA. He has been awarded Silver Drop (25 years of Association Membership) by the American Water Work Association.
His current focus is on the application of Cloud Technologies and Internet of Things (IoT) to develop innovative solutions to environmental challenges. He has successfully implemented key US EPA technologies such as SWMM and EPANET in a Cloud setting, integrated new environmental sensors into inexpensive long range wireless networks, and leveraged low cost platforms such as Raspberry Pi for implementing event detection using CANARY. The web-based spill travel modeling system developed under his guidance that integrates HEC-RAS with USGS BLTM model was used during April 2016 to model the Wabash River spill.
Presentation(s):