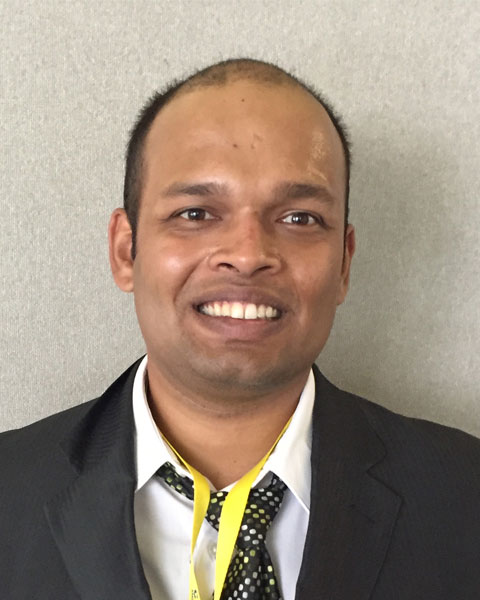 Puneet Nandkumar Khatavkar, M.S.
PhD Candidate
Arizona State University
Puneet received his Bachelor's degree in Civil Engineering from the Maharashtra Institute of Technology, Pune University, India (now known as 'Savitribai Phule Pune University') with a gold medal for 'Excellence in Academic Performance' and a Master's (M.S) degree in Civil, Environmental and Sustainable Engineering from Arizona State University in Fall 2015. He is currently pursuing his Ph.D. in Civil, Environmental and Sustainable Engineering at Arizona State University with a specialisation in Hydrosystems Engineeering under the guidance of his advisor Dr. Larry Mays. His research interests include systems approach for water resources, optimization of design for stormwater and water treatment and distribution systems, soil and groundwater remediation, flood control systems, hydraulic structures, and hydrological modelling. Puneet actively participates in various activities of the ASU chapter of Engineers without Borders (EWB) and is currently working on a project for construction of percolation tanks for poor farmers in India. He is also volunteering for a EWB local project aimed at uplifting the standard of living and creating economic opportunities for the Navajo people at Shonto, Arizona.

Presentation(s):