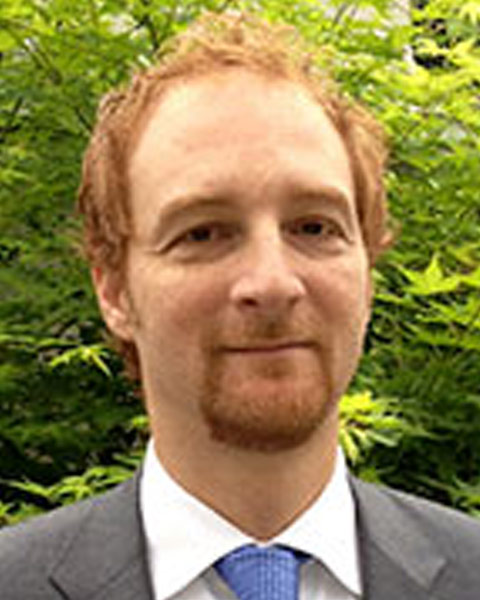 Ricardo Restrepo, MD, MPH
Substance Abuse Treatment Program-SATP/Buprenorphine Clinic Medical Director VA Long Beach Healthcare System Associate Clinical Professor at University of California, Irvine
Long Beach VA Healthcare System Associate Clinical Professor at University of California, Irvine
University of California, Irvine (UCI)
Ricardo Restrepo M.D., M.P.H

Affiliation: Associate Clinical Professor at the University of California, Irvine
Substance Abuse Treatment Program-SATP/Buprenorphine Clinic Medical Director. VA Long Beach Healthcare System

Dr. Restrepo finished his medical school in Medellín, Colombia. He then did his residency training in Psychiatry at Boston University Medical Center where he completed a fellowship in Addiction Psychiatry. He received an MPH in Global Public Health from NYU in 2008, while working at St Luke's/Roosevelt Hospital, where he was Director of the Addiction Psychopharmacology Clinic at the Addiction Institute of New York.

Since 2012, he works at the Long Beach VA Hospital, where he is the Medical Director of the SATP/Buprenorphine Clinic. Ricardo holds an academic position as Associate Clinical Professor of Psychiatry at the University of California Irvine School of Medicine. He teaches and supervises students, psychiatry, family medicine and internal medicine residents. He serves as committee member of the American Academy of Addiction Medicine (AAAP) as well as on the California Society of Addiction Medicine (CSAM) Addiction Medicine State of the Art Conference planning committee.

Ricardo's academic interests include the psychotherapy and psychopharmacology of addiction and the teaching of Psychiatry and Addiction Medicine. He is actively involved in issues related to transcultural psychiatry and behavioral addictions.He has worked with immigrant populations in the United States for over 15 years. As a volunteer for Physicians for Human Rights (PHR), he has participated in projects in the United States, Latin America and the Middle East. He has served as a United Nations Consultant since 2005.

Dr. Restrepo has written chapters on addiction and human rights textbooks. He is the co-author of texbooks on buprenorphine as well as women's health and addiction, and he cooperated with the Translation of DSM-5 to Spanish. He is board re-certified in Psychiatry and Addiction Psychiatry.
Presentation(s):
Thursday, July 26
8:45 AM – 9:30 AM

Thursday, July 26
9:30 AM – 10:15 AM