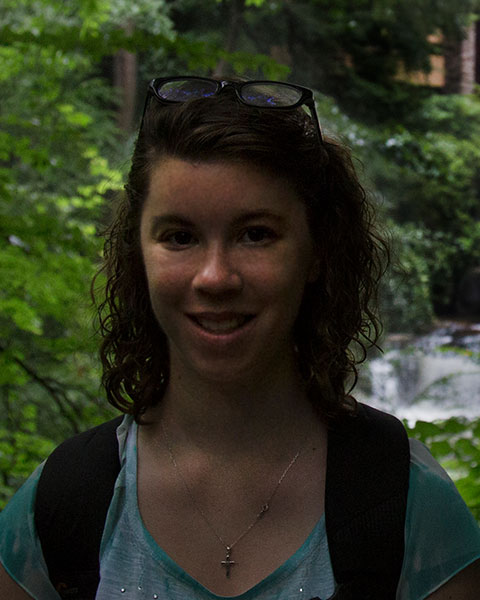 Carly L. Farmer, OSCAR Co-Chair
Intern Architect
MTBA Associates Inc.
Carly is an intern architect at MTBA Associates and works at the "nexus of conservation and sustainability" on a variety of projects including the Canadian Parliament Buildings, University of Ottawa, and the Toronto Courthouse. Having grown up in a small town, she is also a specialist in conserving the heritage of rural regions.

Carly graduated in 2017 from the Master of Architecture Program and NSERC Create Heritage Engineering program at Carleton University where she specialized in sustainable rehabilitation and documentation of heritage buildings. Her studies specifically investigated how adaptive reuse of heritage buildings could help revitalize small towns facing the challenges of deindustrialization and shrinking populations. Carly was an APT Scholar in 2016 and is an active member of the Technical Committee on Sustainable Preservation and Co-Chairs the OSCAR Focus Group.

Some of Carly's favourite activities include travelling, cycling, and spending time with family and friends.
Presentation(s):