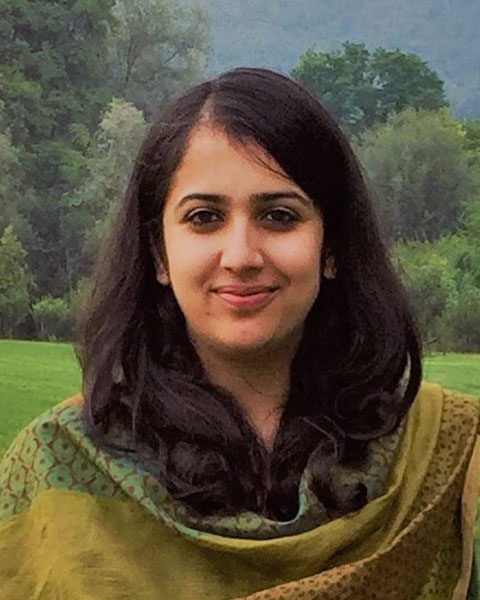 Maanvi Chawla
Graduate Student
University of Florida
In between her graduate studies and architecture school in India, Maanvi has worked in Indian firms including the Indian National Trust for Art and Cultural Heritage (aka INTACH) on heritage inventories, condition assessments, measured drawings; and most significantly on the post-flood damage assessments of her hometown, Srinagar, after the 2014 floods in Kashmir valley. Maanvi majorly contributed to two bodies of research for the Prince Claus Fonds, Netherlands: the CER report on Kashmir Floods 'Cultural Heritage - Damage Assessment Mission' and the 'Technical Guidance Brief for owners of traditional buildings'.

With a focus on the technicalities of heritage, she supplemented her graduate study at the University of Florida with chemistry and geology courses along with her Master in Historic Preservation - to research on historic materials valuable to the local Floridian context, one of them being Ocala block. While focused on gaining technical knowledge of heritage conservation, Maanvi's goal is to find and learn the balance of conservation and preservation practice: something in between letting go and freezing buildings in time.

Before her master's at the University of Florida, Maanvi had been the US/ICOMOS International Exchange Program candidate from India in 2015. Currently, Maanvi is researching topics of her choice pertaining to Kashmir's historicity and material heritage, the Martin Weaver Scholarship grant, freelance research writing while looking for more work opportunities.
Presentation(s):
Tuesday, September 25
8:30 AM – 10:00 AM