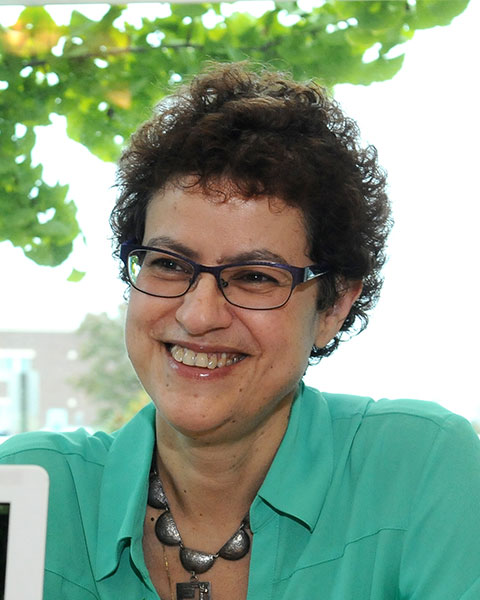 Leila Hamroun-Yazid, AIA, NCARB, LEED AP
Principal
Past Forward Architecture
Leila Hamroun-Yazid, AIA, LEED AP, founder of Past Forward Architecture, is an accomplished preservation architect, with over twenty-five years of national and international experience providing design, planning, management and cultural analysis services primarily for existing buildings. Her projects range from historic urban centers planning, to feasibility studies, award-winning restoration projects and design guidelines. She has a distinguished record in developing strategies for the long-term stewardship of the built heritage with a commitment to customized solutions, adapted to the nature, scale and context of each project. Her multilingual and multicltural background inform imaginative design solutions, that provide a contemporary experience while respecting the integrity and character of the existing building fabric.
Ms. Hamroun-Yazid recently participated in the inaugural Algerian American Foundation (AAF) 2018 Summer University in Algiers, Algeria, a week-long, program for over 100 doctoral students nationwide held at the Houari Boumediene University of Science and Technology. She is a member of the AAF Board and served as an instructor in the Civil Engineering and Architecture track which focused on Design, Construction, Rehabilitation and Resilience of the Built Environment. She is also Scientific Advisor and Subject Matter Expert in Historic Preservation Architecture and Housing Vulnerability for the team developing the Plan Directeur De Resilience Urbaine of the Wilaya of Algiers, Algeria.
Current projects include the Restoration of the Adrian Phillips Theater and the Limestone Façade Masonry Restoration at Boardwalk Hall (National Historic Landmark – 1929), in Atlantic City, New Jersey, Updated Design Guidelines and Standards for the New Castle National Historic Landmark District, in New Castle, Delaware, and Non-Destructive Evaluation Building Envelope Assessment of the Trinity Church (c. 1890) and Old Swedes Church (c. 1699 - National Historic Landmark) in Wilmington, Delaware.

Presentation(s):