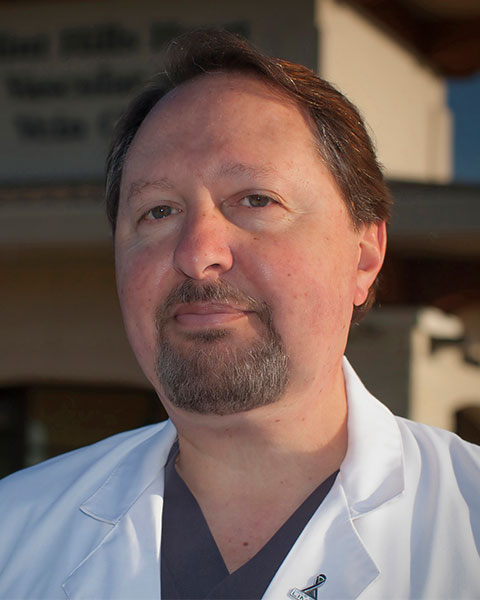 Raymond Dattilo
Medical Director
Flint Hills Heart, Vascular and vein Clinic
Manhattan, Kansas
Raymond Dattilo, M.D., F.A.C.C.

Dr. Raymond Dattilo received his medical training in New York and is Board Certified in Internal Medicine, Cardiovascular Disease, Interventional Cardiology and Endovascular Medicine.

Dr. Dattilo owns and operates the Flint Hills Heart, Vascular and Vein Clinic in Manhattan, Kansas that began operation in October 2013. This facility is primarily dedicated to the treatment of diseases of the blood vessels with a particular emphasis on critical limb ischemia and amputation prevention. The clinic has an integrated wound center, complete with a hyperbaric oxygen chamber, that allows Dr. Dattilo to treat the circulation and heal the associated wounds all under one roof.

Dr. Dattilo is nationally renowned in the field of peripheral artery disease (PAD). He is published on the subject, participates in research and clinical trials, is active in the teaching of other physicians on the latest techniques in interventional therapy for PAD, and is on the faculty of several national conferences devoted to vascular disease and amputation prevention.

Presentation(s):