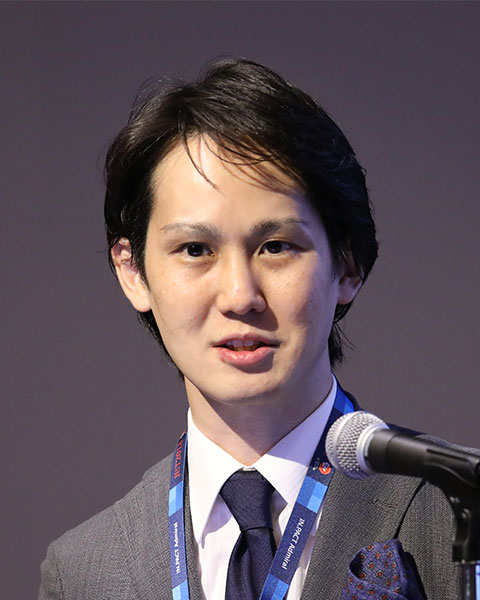 Tatsuya Nakama
Chief physician
Tokyo Bay Urayasu Ichikawa Medical Center
Faculty of Medicine, University of Miyazaki
Urayasu, Chiba
Dr. Tatsuya Nakama is a Japanese interventional cardiologist. His special field is endovascular intervention for peripheral arterial diseases (PAD), especially in the field of patients with critical limb ischemia (CLI). His interventional technique is outstanding, especially in below-the-knee (BTK) and below-the-ankle (BTA) diseases. He performed many live demonstrations in famous live course in Japan (He every year performed challenging BTK intervention in Japanese Endovascular Treatment Conference (JET), which is the largest endovascular intervention conference in Asia). He definitely is one of the top operator in Asia.
Furthermore, he wrote some manuscripts about techniques and evidences about BTK/BTA intervention. In last year (2017) January, he published an article about BTA angioplasty, named RENDEZVOUS registry, in JACC Cardiovascular Interventions. This study is only one multi-center study about the clinical impact of BTA angioplasty.
As already mentioned, his techniques and challenging attempt is outstanding. He has been called as "Rising Sun".
Form Apiril 2018, he relocate from Miyazaki to Chiba (Tokyo Bay Urayasu Ichikawa Medical Center). He is now a chief of endovascular intervention of this hospital.

Presentation(s):