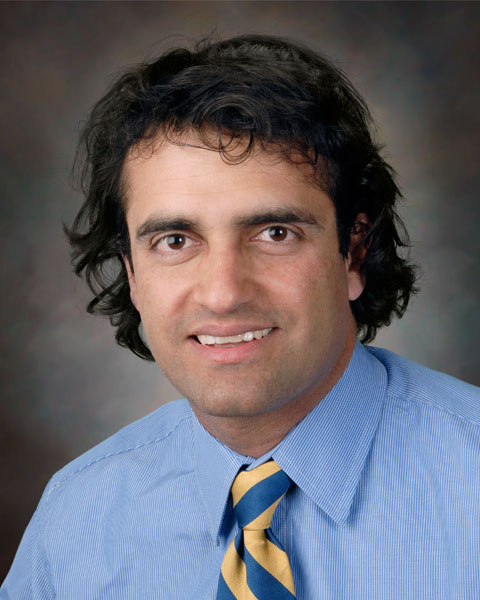 S. Hinan Ahmed
Associate Professor Clinical and Interventional Fellowship Associate Program Director
UT Health San Antonio
UT Health San Antonio
San Antonio, Texas
S. Hinan Ahmed, MD, is board certified in internal medicine with subspecialty certification in interventional cardiology and cardiovascular disease.
Dr. Ahmed earned his medical degree at Government Medical College, Srinagar, India, and completed a post-doctoral fellowship in cerebrovascular diseases at Washington University, St. Louis, MO. He completed a residency in internal medicine and a fellowship in heart failure at Medical University of South Carolina, Charleston. He then completed a fellowship in cardiovascular diseases at University of South Alabama, Mobile; and a fellowship in interventional cardiology at University of Wisconsin-Milwaukee. In 2008, he joined the faculty at UT Health Science Center.
Active in research, Dr. Ahmed has participated in more than 15 clinical research projects and clinical trials, including serving as co-investigator for a research studies funded by the National Institutes of Health and the American Heart Association. He is the author or co-author of more than 50 articles in peer-reviewed medical journals, as well as several book chapters. He has been an invited speaker or presenter at more than 50 regional, national, and international conferences and symposia.
Dr Ahmed has received several awards for teaching and preceptorship. A member of the Society for Cardiovascular Angiography and Interventions, the Society of Vascular Medicine, and the American College of Cardiology, he also serves as associate editor for Catheterization & Cardiovascular Interventions Journal and as a reviewer for Circulation.

Presentation(s):