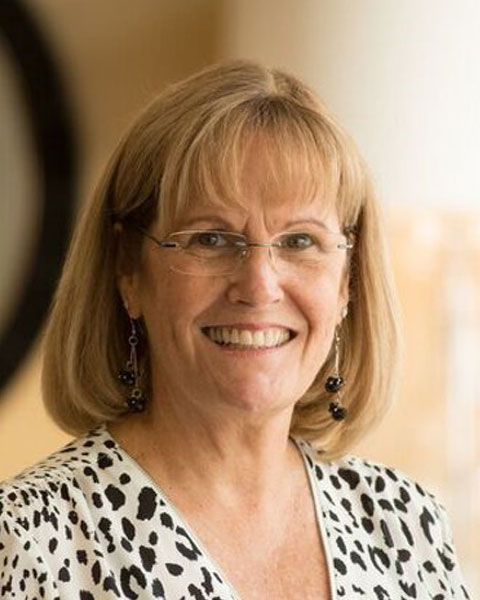 Dot Weir
Clinical Staff
Catholic Health Advanced Wound Healing Centers
Grand Island, NY
Dot has been a registered nurse for 42 years; 38 of those dedicated to the practice of wound and ostomy care. She has practiced in acute care, home care and long term care, spent 7 years in industry, and has practiced in outpatient care since 2001. She has been Board Certified by the Wound, Ostomy and Continence Nurses Certification Board since 1985 (CWON) and The American Board of Wound Management since 2004 (CWS). After a long career in Orlando , she relocated to the Buffalo New York area in 2017 where she has joined the Catholic Health System Advanced Wound Healing Centers.

Dot is the Co-Chair of the Symposium on Advanced Wound Care, was on the founding Board of the Association for the Advancement of Wound Care and held the positions of the first Treasurer and the third President and is now an honorary lifetime member. She has been on the faculty of the Wound Certification Prep Course since 2004 and is on the Board of "Why Wound Care?" She is a member of the International Wound Infection Institute, the Wound, Ostomy and Continence Nurses Society, the World Council of Enterostomal Therapy, the Wound Healing Society and the CLI Global Society. She was also one of the Founding Editors of the journal Today's Wound Clinic.

Dot is a frequent lecturer on all aspects of wound management, has authored and co-authored many journal articles and 9 book chapters. She is on the speaker's bureau and Medical Advisory Boards with several manufacturers.

Presentation(s):