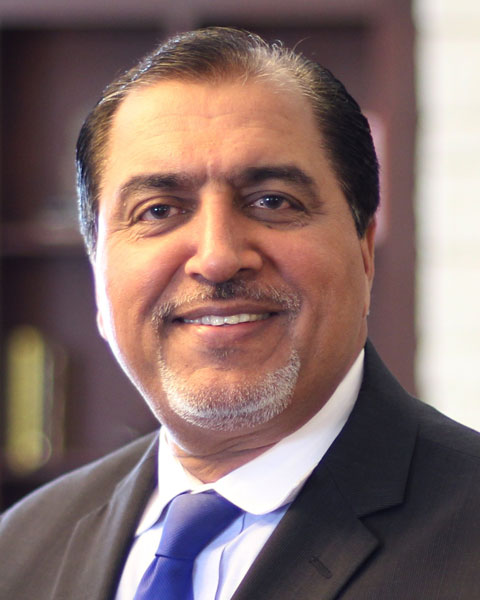 Hari Namboodiri, LNFA,LMSW,LLB,BEd
Executive Director
Las Palmas Healthcare Center
'We can all make a difference. A good leader is someone who empowers or enriches the team. A good leader brings happiness to the organization. Most importantly, a good leader should be a role model with the talent to create an organizational climate in order to provide the best service possible.
All team members should work like they own it. If that happens, then everybody will have accountability, responsibility, productivity and especially a sense of accomplishment."

As the Regional Vice President of Senior Care Centers, Texas, Hari Namboodiri, pledges a culture respect and care for patients and families and community involvement. Namboodiri brings more than 28 years of professional experience, with a proven track record in public relations, marketing and health care administration and extensive skills in program development, financial management and total quality management. In addition to his experience in acute sector, he has served as the CEO of Solara Hospitals of McAllen and Edinburg.

Along with his extensive career in healthcare, Namboodiri is a community leader and activist. He was the Chair of Administrator's Council, Texas Health Care Association and served on the Political Action Committee of American Health Care Association (AHCA). Hari currently serves as a member of AHCA Customer Experience Committee as well as serves as a Senior Examiner for the AHCA/NCAL National Quality Award program.

Namboodiri has won recognition at the local, state and national levels. His awards include Administrator of the Year, various humanitarian awards including congressional recognition for his leadership and community service. Hari is also a part-time faculty member of the College of Health Affairs, at the University of Texas, Rio Grande Valley (UTRGV).



Presentation(s):