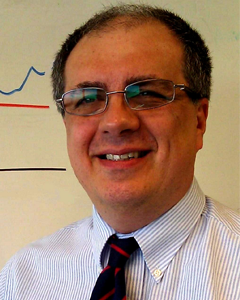 Mark Pavlovich, MA
Sr. Director Analytics and Education
CHSGa
Southern Illinois University
Mark Pavlovich, MA, Sr. Director of Analytics & Education for CHSGa, a Georgia based health care system, and current Co-Chair of AHCA's Customer Experience Committee.

On the clinical side, Mark's expertise includes working with children, adolescents, adults and seniors in special education, coma/neurological rehabilitation, dementia/mental wellness and care management.

On the operational side, Mark's experience includes working with several internet startup companies, conducting merger and acquisition analysis, designing and applying integrated healthcare technology solutions for acute and post-acute health care providers in conceptual modeling, predictive and prescriptive analytics, and performance improvement programs.






Presentation(s):