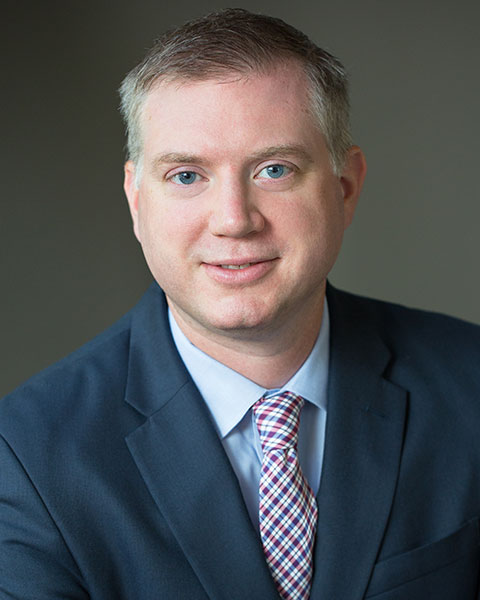 Timothy J. Ford, J.D.
Partner
Einhorn, Harris, Ascher, Barbarito & Frost, P.C.
Timothy J. Ford is an attorney licensed to practice in New Jersey and New York State and Federal Courts. He concentrates his practice in several areas of law, including representation of senior care and assisted living facility owners and administrators.

Mr. Ford understands the unique legal issues that assisted living facilities face on a daily basis. He ensures that facilities are compliance with State and Federal regulations and acts as outside general and litigation counsel for facilities. He regularly assists owners and administrators on various issues including employment, contractual relationship with residents, real estate and litigation matters.

Mr. Ford works with owners and administrators of senior care and assisted living facilities to create comprehensive resident agreements to achieve these needs and goals, working with his clients to ensure accurate and consistent implementation, while minimizing exposure for the facilities.

Tim works with owners and administrators to take steps to limit their liability and avoid claims of negligence and malpractice. Tim works with owners, administrators and their staff to adhere to carefully craed risk management guidelines and train staff to adhere to those guidelines.

Mr. Ford works with his clients to make sure that the facility has employment policies and an employment manual craed to meets its unique needs. He coordinates with owners and administrators to administer staff training, discipline, drug testing and if necessary, to help manage termination decisions.

Senior care/assisted living facilities operate differently from most other businesses. Mr. Ford works with his clients to mitigate risks when accepting prospective residents. Due diligence is required to ascertain whether the prospective resident has the assets to afford living at the facility and whether the prospective resident does or would qualify for Medicaid. In certain circumstances, creative solutions may permit a facility and prospective resident to come to an agreement by securing an asset of the prospective resident.

Mr. Ford works with owners and administrators to resolve disputes from issues involving collection to discharge. When a matter cannot be resolved amicably, Mr. Ford will initiate or defend against litigation involving the facility. These matters may include collection for room charges, guardianship petitions and involuntary discharge of a resident, when appropriate.

Mr. Ford also has extensive experience representing health care providers and suppliers. He is a member of the Health Care Association of New Jersey, currently serving on the Education Committee, and is a frequent speaker for various healthcare organizations.

Presentation(s):