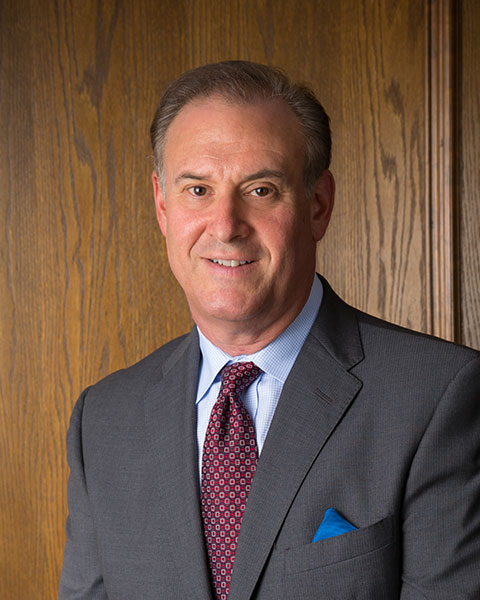 Fred P. Benjamin, FACHE
President
Lexington Health Network
Fred Benjamin is the President of the Skilled Nursing and Post-Acute Care Division of Lexington Health Network, a Chicago-area provider of Skilled Nursing and Rehabilitation, Assisted and Independent Living, and other services. Previously, Mr. Benjamin served as Chief Operating Officer and Board Member at Medicalodges, Inc., also a provider of Skilled Nursing and other Post-Acute Care services. During his 30-year career he has served as a senior executive and Board Member at hospitals, post-acute care, insurance, and managed care organizations. He has operated health care services in not-for-profit, investor-owned and employee-owned organizations.
During his tenure at Medicalodges, he oversaw the development and implementation of the company's Quality Improvement Program, which resulted in 27 of 30 communities earning an American Health Care Association Quality Award as well as 11 facilities being named "Best in America" by US News and World report. He also served as Chairman of the Board of Directors of the Kansas Health Care Association and as a Member of the Board of Directors of Sunflower State Health Plan, an affiliate of Centene, Inc. one of three Managed Care organizations serving the Kansas Medicaid program.
He has also represented the American Health Care Association and US Chamber of Commerce, testifying before the United States Senate Judiciary and Veteran's Affairs Committees as well as the US House of Representatives and other Federal Agencies. He currently serves as Co-chair of the AHCA's Regional Multi-Facility Council and as a member of the Reimbursement Committee.
He has been the recipient of many honors and recognitions including being elected as a Fellow of the Institute of Medicine of Chicago and as a Fellow of the American College of Health Care Executives (FACHE). He has been happily married for 37 years and is the proud father two fantastic children.

Presentation(s):