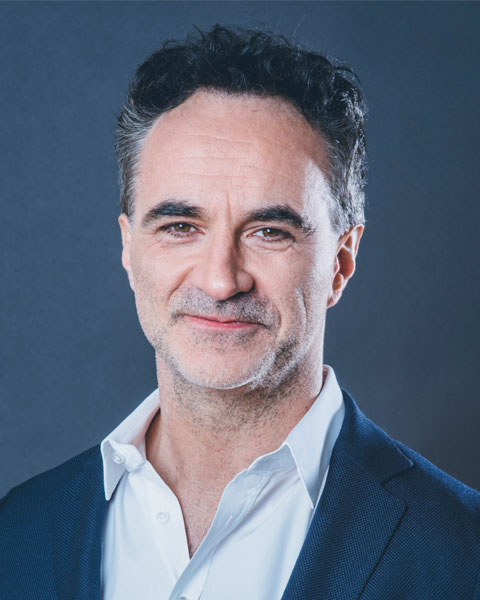 Noel Fitzpatrick, MVB Duniv, CVR, DSAS (Orthopaedics), DACVSMR, MRCVS
Managing Director
Fitzpatrick Referrals
Professor Noel Fitzpatrick
MVB CertVR DSAO ACVSMR DUniv MRCVS

Professor Noel Fitzpatrick, originally from Laois, Ireland, is a world leading orthopaedic-neuro veterinary surgeon and is founder and managing director of one of the largest veterinary referral centres in the UK, Fitzpatrick Referrals.

He obtained his Bachelor of veterinary medicine from University College Dublin in 1990. Following scholarships at The University of Pennsylvania and The University of Ghent, he went on to complete the RCVS certificates in small animal orthopaedics and radiology.
He attained boarded specialist status by examination in both the USA and the UK, with the degrees of ACVSMR, American College of Veterinary Sports Medicine and Rehabilitation, and DSAS(Orth), the Diploma in Small Animal Surgery (Orthopaedics).
Noel is an Associate Professor at the University Of Florida School Of Veterinary Medicine as well as one of the founding partners of the Veterinary School at The University of Surrey, of which he is also a Professor of Orthopaedics.
Noel has shown an unprecedented commitment to academic research from private veterinary practice, having been an author on dozens of peer-reviewed papers in the past ten years. He has established evidence for surgical techniques and implants as well as elucidation of disease epidemiology. He has developed more than 30 new techniques including several world-firsts in veterinary orthopaedics and neurosurgery that have provided solutions were none seemed possible and quality of life for his patients.

Noel has been instrumental in bringing the concept of One Medicine to the fore in the UK, establishing a platform for the cross-pollination of expertise and ideas between veterinary and human medicine. One Medicine is at the heart of Noel's mission and the cornerstone of The Humanimal Trust, the charity he has founded to promote this cause.

Presentation(s):