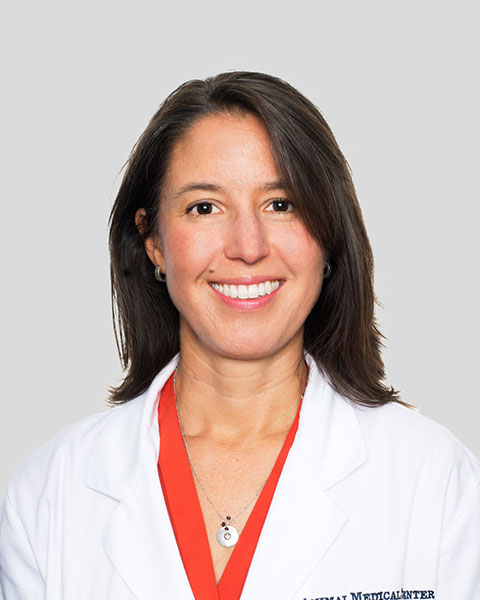 Leilani Alvarez, DVM, DACVSMR
Director, Integrative and Rehabilitative Medicine
The Animal Medical Center
Leilani Alvarez, DVM, DACVSMR, CVA, CCRT, CVCHM
The Animal Medical Center, New York, NY

Dr. Leilani Alvarez is the Director of Integrative and Rehabilitative Medicine at the Animal Medical Center in New York City. She is a board-certified diplomate of the American College of Veterinary Sports Medicine and Rehabilitation and certified in veterinary acupuncture, canine rehabilitation and Chinese herbal medicine. Dr. Alvarez graduated from the University of Georgia College of Veterinary Medicine and completed her internship and residency at the Animal Medical Center. She has been practicing veterinary rehabilitation for over 10 years and leads one of only 5 accredited traditional residency programs in canine sports medicine and rehabilitation. In addition to running a busy rehabilitation practice, Dr. Alvarez is a frequent lecturer at local and national meetings, teaches interns and residents and has published articles in peer reviewed journals and books. Her research interests include neurologic rehabilitation, geriatric medicine, regenerative therapies and joint supplements.

Presentation(s):