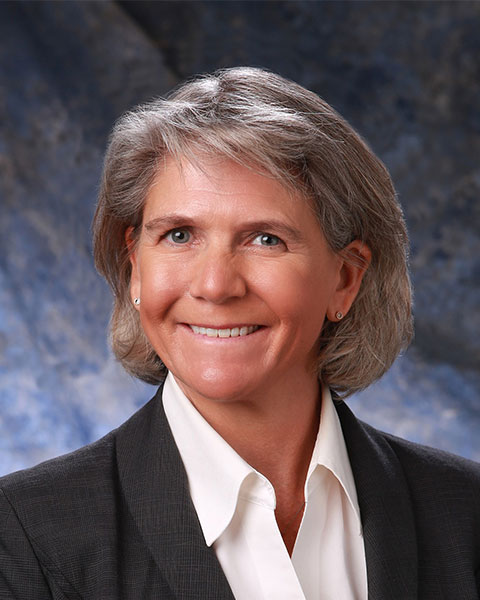 Julie D. Smith, DVM, DACVS, CCRT, MBA
Managing Partner
SAGE Centers for Veterinary Specialty and Emergency Care
Julie Smith, DVM, DACVS, CCRT, MBA

Background and Education:
Veterinary School: University of California, Davis
Internship Training: North Carolina State University
Residency Training: University of Georgia
Certification: Diplomate ACVS (1997)

Julie's passion for professional development spurred her to become certified by the Canine Rehabilitation Institute (2008) and earn her MBA at St. Mary's College (2013). Julie has served as a Managing Partner for SAGE Centers since August 2010. Highly respected, she was nominated by her peers to be the Medical Director for the entire organization in 2013. She works directly with the Partners, COO and Management Team as the clinical leader of this organization of four state-of-the-art veterinary hospitals with over 70 doctors and more than 300 employees. As the Medical Director and board certified Surgeon,

Prior to her current role at SAGE Centers, Julie started as an Associate Surgeon for VSA in August 1997. Through the years, she was instrumental in the direction and growth of the organization to include the merger of the practices formerly known as VSA (Veterinary Surgical Associates), VMS (Veterinary Medical Specialists) and TVAEC (Tri-Valley Animal Emergency Center) to become the single organization known today as SAGE. Dr. Smith also works with national veterinary groups to stay connected with the veterinary industry as a whole. She is the Past President of the Veterinary Specialist Awareness and Outreach Project (VetSOAP) and the Treasurer for the American College of Veterinary Surgeons (ACVS).

When Julie is not busy with work, she is either traveling the world, learning more about California wine appellations, playing soccer with the "Grasshoppers" on the Bay Area Women's Soccer League or serving on the Leadership Council for the Positive Coaching Alliance!
Presentation(s):