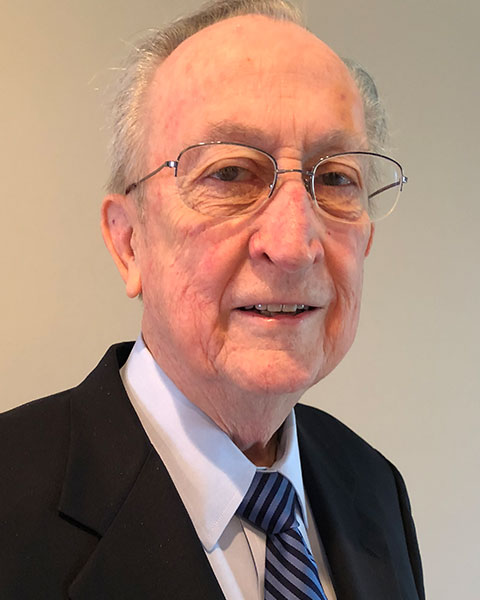 James E. Woods, BS, MS, PhD
Owner/Consultant
James E. Woods, Ph.D., P.E.
James E. Woods, Ph.D., P.E., is an Indoor Environments Consultant. In 1997 he retired as the William E. Jamerson Professor of Building Construction at Virginia Polytechnic Institute and State University. Previously, he was Senior Engineering Manager and Senior Staff Scientist at Honeywell (1983-1989), and Professor of Mechanical Engineering and Architecture at Iowa State University (1974-1983). He has over 50 years experience in energy and environmental analyses, and has been responsible for more than 30 research projects and 250 investigations related to indoor environmental quality, energy utilization, and human responses in residences, office buildings, public assembly and monumental buildings, hospitals, and schoolst. He has authored or co-authored seven books and 200+ technical papers, and is co-holder of two patents. Dr. Woods is Fellow and Distinguished 50-year Member of the American Society of Heating Refrigerating, and Air Conditioning Engineers. He received his B.S. in Mechanical Engineering (1962) from the University of New Mexico, and. hi M.S. in Physiological Sciences (1971) and Ph.D. in Mechanical Engineering (1974) from Kansas State University. He has maintained his professional registration as a Mechanical Engineer in Iowa since 1979.
Presentation(s):