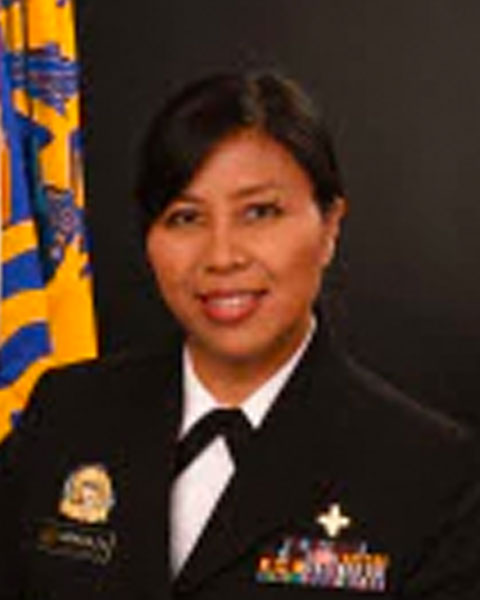 Anna Gonzales, MPH
Acting Regional Health Administrator/Deputy RHA
HHS/OASH
CAPT Anna Gonzales is the Acting Regional Health Administrator for the U.S. Department of Health and Human Services, Office of the Assistant Secretary for Health (OASH), Region 5. She provides strategic direction, oversight, and operational support to the regional office, and serves as the senior federal public health official for the second largest region in the Country. Region 5 represents diverse communities residing in the Great Lakes states of Illinois, Indiana, Michigan, Minnesota, Ohio and Wisconsin.

Prior to joining OASH, CAPT Gonzales was the lead Federal Official in Region 5 for the Health Resources and Services Administration (HRSA) and oversaw multiple interdisciplinary service and grant programs focused on health workforce development, including the National Health Service Corp. She has also previously held the positions of: Operations Director for HRSA's Region 9 office in San Francisco; Regional Manager for Occupational Health and Safety at the Environmental Protection Agency in Region 2 New York; and Administrator for the Immigration Health Services clinic in Manhattan, NY; and Assistant Health Services Administrator for the largest Immigration Health clinic, during her tenure, in El Centro, California.

She was commissioned into the U.S. Public Health Service in 1997 and has been recognized with numerous awards.
Presentation(s):