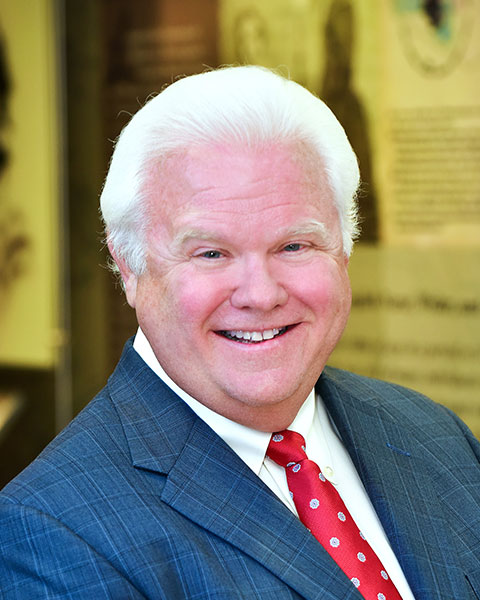 Larry G. Hornsby, BSN, CRNA
Chief Strategy Office and Vice President
Diversified Professionals Professionals, Inc.
Moody, Alabama
Mr. Hornsby is a highly recognized expert in the business of anesthesia. He has owned and managed numerous health-related companies, including an anesthesia billing company, an anesthesia management and billing consulting service, multiple anesthesia companies providing anesthesia services to hospitals, surgery centers, and physician practices, an anesthesia staffing company, and an anesthesia continuing education seminar company. He is currently President Anesthesia Professionals, Inc.
Mr. Hornsby is a Past-President of the American Association of Nurse Anesthetists (AANA) and received the organization's highest honor in 2013, the Agatha Hodgins Award for Outstanding Accomplishment. Prior to his term as president, he served on the AANA Board of Directors for four years, holding the offices of Region 7 Director, Vice President, and President-Elect, respectively. Notably, he served as Chairman of the AANA Commission on Anesthesia Economics and Reimbursement and as Chairman of the Anesthesia Payment Advisory Panel to the AANA Board of Directors. He chaired the AANA CRNA Political Action Committee for six years, as well, bringing in record-breaking contributions during his term. He also served on the Joint Commission on Accreditation of Healthcare Organizations Ambulatory Professional Technical Advisory Council for six years. His most notable accomplishment during his AANA service was negotiating the federal supervision opt-out directly with the U.S. Secretary of Health and Human Services, which now allows CRNAs in 17 states to work without any physician supervision requirements.
Prior to his AANA service, he served the Alabama Association of Nurse Anesthetists (ALANA) as a member of its Board of Directors, serving two terms as president and chairing several committees. During this period of time, he was appointed by the Governor of Alabama as a representative to the State of Alabama Commission on Nursing and served for two years. He also served on the Alabama Board of Nursing Advisory Council to the Nursing Practice/Discipline Committee.
Mr. Hornsby is an emeritus member of the Dean's Advisory Board for the UAB School of Health Professions and is a current inaugural member of the UAB School of Nursing's National Advisory Council. He has also served on the Board of Directors for the UAB National Alumni Society. In 2009, he was named one of "Fab 40" alumni of the UAB School of Health Professions, and in 2010, he was named one of the UAB School of Nursing's 60 "Visionary Leaders." He is also an internationally renowned speaker, having lectured hundreds of times on topics including leadership, office-based anesthesia, liability insurance, reimbursement, quality monitoring, data capture and analysis, revenue cycle management, and operating room efficiency. He has authored two book chapters in anesthesia-related texts and contributed to numerous other publications.
Presentation(s):