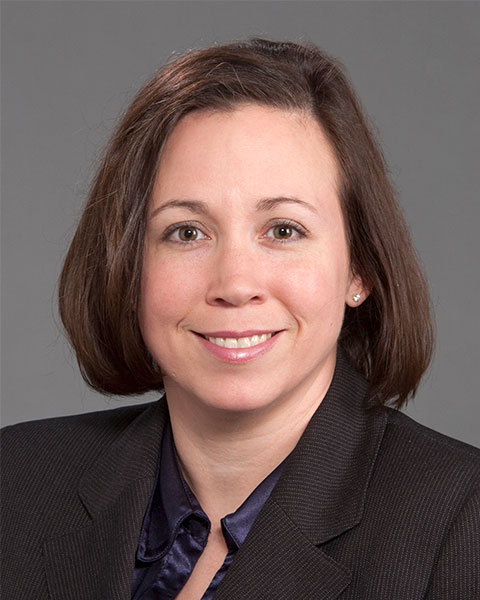 Courtney Brown, PhD, CRNA, CHSE
Associate Director, Didactic Education
Wake Forest Baptist Health School of Medicine, Nurse Anesthesia Program
Winston Salem, North Carolina
Courtney Brown, Ph.D., CRNA, CHSE as Assistant Professor and Associate Director for Didactic Education at the Wake Forest School of Medicine Nurse Anesthesia Program. As a faculty member of this program since 2008, she has 1)began the first simulation program for SRNAs; 2)moved the testing from paper-based to fully online; 3) broadened the global health program to include 90% of SRNAs participation on an international surgical mission; 4) assisted in development of the first fully-online Post-Master's DNP at the institution; 5) assisted in the faculty development of several new educators in the realm of nurse anesthesia education, and 6)developed and administered the first diversity scholarship funded by the School of Medicine with the goal to increase the diversity of the program and nurse anesthesia profession. To date, the program has increased from 4% to 22% in diversity-related metrics following her and the collective program's outreach initiatives which resulted in the 2018 and 2019 AANA PR Awards.

Clinically, Dr. Brown maintains her clinical skills in the inpatient adult setting of an academic medical center, Wake Forest Baptist Health. She also serves on several prestigious committees within the institution including the Faculty Executive Council of the Faculty Representative Council, a School of Medicine faculty-elected position, as well as the Student Inclusion and Diversity Delegation and the CEO's Leadership Cabinet.

Professionally, she has served as a member of the AANA Professional Development Committee and serves as Secretary of her current North Carolina Association of Nurse Anesthetists State Board of Directors. Previously, she served on the NBCRNA NCE Item Writers' Committee from 2010-2014. She has been an active and engaged member of the profession and frequently presents at the state and national levels.
Presentation(s):