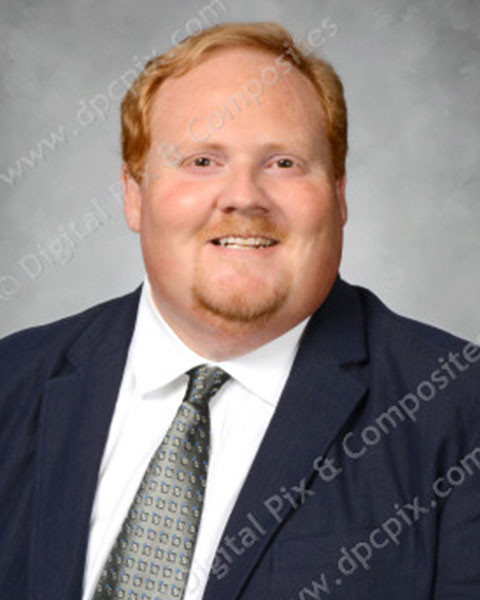 Howard O. Goodwin, DNAP, CRNA, CHSE
Director of Technology & Simulation
Old Dominion University
Carrollton, Virginia
Dr. Goodwin received his Bachelor of Science degree in Nursing from Old Dominion University in 2004, his Masters of Science in Nursing with a Nurse Anesthesia concentration from Old Dominion University in 2008, and his Doctorate in Nurse Anesthesia Practice from Virginia Commonwealth University in 2014. His practice experience ranges from Level I trauma to rural hospital practices. Currently, he serves as an independent practitioner, co-owner of an anesthesia business, and has assumed full-time academic responsibilities at Old Dominion University, as Director of Technology & Simulation.
Howard's desire for healthcare education at Old Dominion University is to have the highest quality opportunities in their continued development. He believes this possibility rests within the use of human simulation, partnered with hands on application of material, through interactive, realistic experiences. These experiences solidify learning efficiently and with the highest level of efficacy.
After settling into his career as a CRNA, Dr. Goodwin was voted a member of the Virginia Association of Nurse Anesthetist Board o directors in 2011. He has served this organization as a President, District Director, Treasurer, Government Relations Chair, member of the Strategic Planning and AA Task Force Committee, over the past 10 years. He has been an active member of the AANA since becoming an SRNA in 2006, and has served on the Bylaws committee and in his 2nd term as Chair of the Leadership Identification Committee.
Family being his highest priority, Howard enjoys spending time with his wife, Martha and their three sons, Thomas, Philip, and Matthew. As a family, they enjoy visiting the outer banks and spending time with friends and family.
Presentation(s):