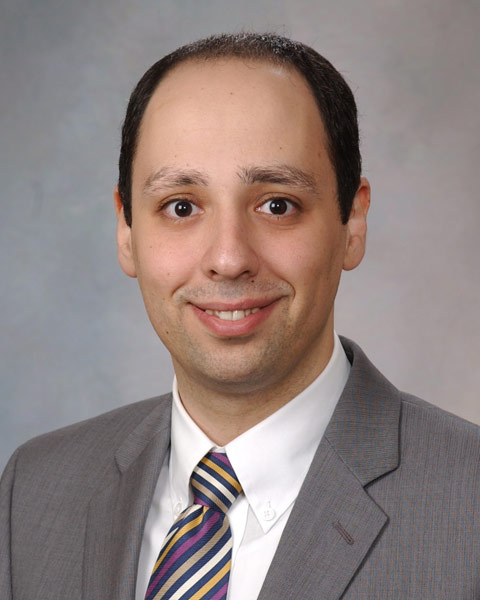 Saad Kenderian
Assistant Professor of Immunology and Medicine and Oncology
Mayo Clinic
Saad Kenderian, MB, ChB, is a Mayo Clinic scholar in the Department of Hematology in Rochester. He holds the rank of Assistant Professor of Medicine in Oncology, Mayo Clinic College of Medicine. Dr. Kenderian earned his medical degree at University of Baghdad College of Medicine. He completed his internal medicine residency and chief residency at Michigan State University, McLaren Hospital, and a fellowship in hematology/oncology at the Mayo School of Graduate Medical Education in Rochester, MN. Dr. Kenderian's research interests are in allogeneic stem cell transplantation and adoptive cellular therapies in hematological malignancies. He is currently working as a Mayo Clinic scholar and postdoctoral fellow at the translational research programs (laboratory of Carl H. June, MD) of the University of Pennsylvania. He is studying the development and activity of novel chimeric antigen receptor (CAR) T cell therapy in leukemia and lymphoma. Dr. Kenderian's goal is to help establish an immunotherapy program within at the Mayo Clinic in collaboration with the group at the University of Pennsylvania.

Dr. Kenderian's work has resulted in several publications and multiple national and international presentations. He holds memberships with the American Society of Hematology, American Society of Bone and Marrow Transplantation, European Hematology Association, American Association for Cancer Research, and the American Society of Gene and Cell Therapy

Throughout his training, Dr. Kenderian has received numerous honors and awards, including: the Resident Investigator award, the Team Leader award, the Consummate Physician award, awarded by Michigan State University and the outstanding Hematology/Oncology Achievement award, conferred by the Hematology Oncology Fellowship program of Mayo School of Graduate Medical Education.

Presentation(s):