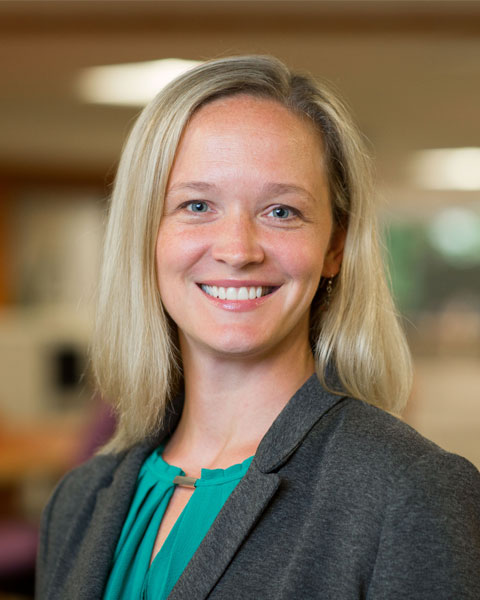 Margot Cousin
Research Fellow
Center for Individualized Medicine, Mayo Clinic
Margot A. Cousin, Ph.D. is a postdoctoral research fellow in the Department of Health Sciences Research and in the Center for Individualized Medicine at Mayo Clinic.

Dr. Cousin earned her B.S. degree in diagnostic genetics and mathematics from Northern Michigan University. She worked for the Genomics Laboratory in the Department of Laboratory Medicine and Pathology at Mayo Clinic and maintains certifications as a Medical Laboratory Technician and Cytogenetic Technologist through the American Society for Clinical Pathology.

Dr. Cousin then earned her Ph.D. in Clinical and Translational Science from Mayo Graduate School. Her thesis research focused on elucidating the genetic contribution to tobacco dependence and treatment response and identifying novel treatments through drug repurposing using a zebrafish model. In support of her graduate training, Dr. Cousin obtained an Individual Predoctoral Fellowship (F31) Ruth L. Kirschstein National Research Service Award from the National Institute on Drug Abuse.

Dr. Cousin's current research focuses on increasing the diagnostic rate for rare undiagnosed disease through the use of novel -omic testing methodologies and functional studies of candidate genetic alterations. A current interest of hers centers on the use of whole transcriptome sequencing to identify and functionally assess genetic variation that may cause disease. Dr. Cousin aims to translate such methodological developments into clinical use to systematically improve the practice and delivery of precision medicine. She has authored many journal articles, abstracts, and presented at national and international meetings.

In addition to her research pursuits, Dr. Cousin has mentored middle school, high school, and undergraduate students on original research projects in the laboratory, and mentored rotating clinical laboratory fellows on the Diagnostic Odyssey Service Line within the Center for Individualized Medicine. She has also contributed to developing and teaching a graduate course titled: Case Studies in Precision Medicine within Mayo Graduate School.
Presentation(s):