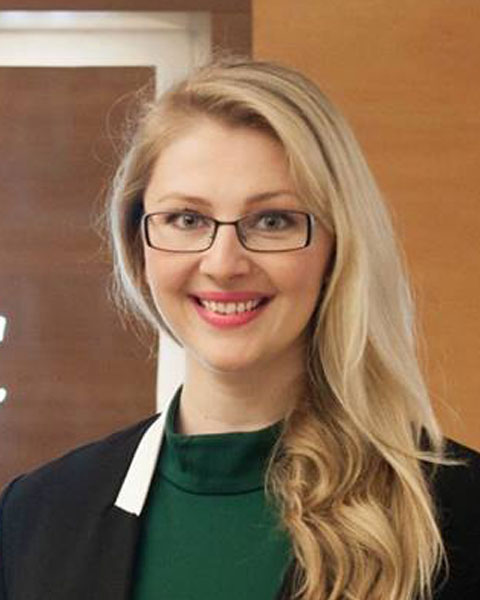 Adrijana Kekic
Program Director of Education, Outpatient Pharmacy
Mayo Clinic Department of Pharmacy
Adrijana Kekic, Pharm D, is a Program Director of Education, Outpatient Pharmacy at Mayo Clinic in Phoenix, Arizona. She is active in clinical care, research and lecturing and has been involved in development of pharmacogenomics services and education. She is a licensed pharmacist in Arizona.
Dr. Kekic earned the Doctor of Pharmacy degree from Midwestern University College of Pharmacy in Glendale, Arizona. She is board certified ambulatory care pharmacist through Board Pharmacy Specialties (BPS) and a member of BPS Ambulatory Care Committee. She holds a certification in Pharmacogenomics from University of Florida College of Pharmacy and is pursuing a Genomic Medicine certification from Stanford University.
Adrijana has served as an adjunct faculty at Midwestern University College of Pharmacy and an instructor, preceptor and residency preceptor at Mayo School of Medical Science. She is involved with several pharmacogenomics research projects and studies in palliative care, transplant care, anesthesia and cardiology. She sits on Pharmacogenomics Task Force at Mayo Clinic.
With two decades of clinical experience and expertise in medication therapy management , Adrijana continues to advance pharmacy practice and pharmacy leadership. She is a founder of a networking platform dedicated to high impact professional women in healthcare. She lives in Arizona with her husband and son, where they enjoy hiking. Besides pharmacogenomics, her interest include languages, history, visual arts, martial arts and healthy living.

Presentation(s):