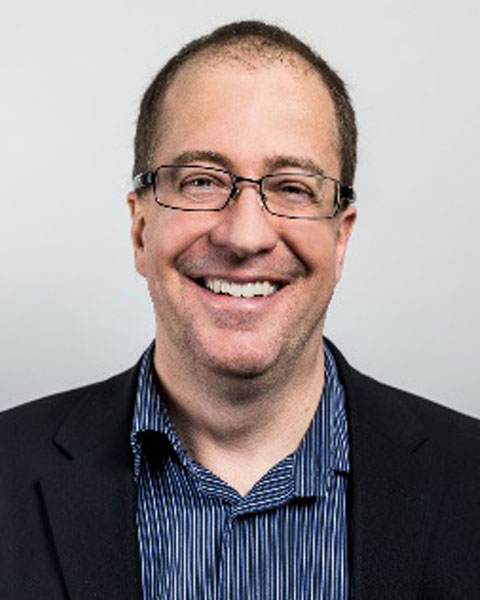 Eric Dishman
Director
National Institutes of Health
Eric Dishman joined the National Institutes of Health in 2016 as the Director of the All of Us Research Program. In this role, he leads the agency's efforts to build a national research cohort of one million or more U.S. participants to advance precision medicine.
Previously, Dishman was an Intel Fellow and Vice President of the Health and Life Sciences Group at Intel Corporation, where he was responsible for driving global strategy, research and development, product and platform development, and policy initiatives for health and life science solutions. His organization focused on growth opportunities for Intel in health IT, genomics and personalized medicine, consumer wellness, and care coordination technologies.
Trained as a social scientist, Dishman built all of his efforts at Intel upon a foundation of his and his team's ethnographic fieldwork covering thousands of patient and provider experiences across more than 30 countries. He is known for pioneering innovation techniques that incorporate anthropology, ethnography, and other social science methods into the design and development of new technologies. He also brings his own experience as a cancer patient for 23 years—finally cured thanks to precision medicine—and his frequent patient advocacy to drive a person-centric view of health care transformation.
Dishman is widely recognized as a global leader in health care innovation with specific expertise in home and community-based technologies and services for chronic disease management and independent living. He and his team's work have been featured in publications including The New York Times, The Washington Post, Business Week, and USA Today. The Wall Street Journal named him one of "12 People Who Are Changing Your Retirement."
He also co-founded some of the world's largest research and policy organizations devoted to advancing the cause of independent living, including the Technology Research for Independent Living Centre, the Center for Aging Services Technologies, the Everyday Technologies for Alzheimer's Care program, and the Oregon Center for Aging and Technology. Dishman has received numerous awards for his work in helping to shape the future of health care.

Presentation(s):