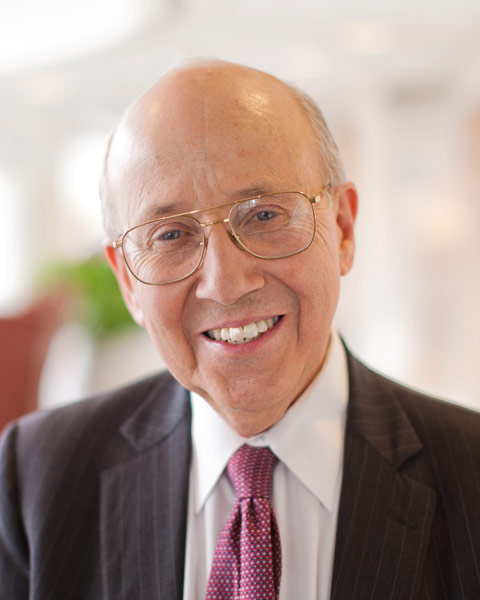 Richard Weinshilboum
Professor of Medicine and Pharmacology, Chair-Clinical Pharmacology
Mayo Clinic
Mayo Medical School-Mayo Clinic
Richard Weinshilboum, MD, joined the staff of Mayo Clinic in Rochester in 1972 after earning his M.D. degree at the University of Kansas School of Medicine. He completed residency training in internal medicine at Massachusetts General Hospital and a postdoctoral research fellowship at the National Institutes of Health in the laboratory of Nobel laureate Julius Axelrod.

He holds the academic rank of Professor of Medicine and Pharmacology at Mayo Clinic College of Medicine and he holds the Mary Lou and John H. Dasburg Professor of Cancer Genomics.

Dr. Weinshilboum is recognized as an internationally renowned medical investigator, with more than 400 peer-reviewed articles and chapters and many awards, including the Mayo Distinguished Investigator and Distinguished Educator awards.

His research has focused on pharmacogenetics and pharmacogenomics, study of the role of inheritance in individual variation in response to drugs. His research resulted in the discovery and characterization of a series of clinically important genetic polymorphisms (variations in DNA sequence involved in drug, neurotransmitter and hormone metabolism), the functional characterization of these common genetic polymorphisms, and the rapid translation of that information into clinical studies designed to test hypotheses with regard to individual variation in drug response or disease pathophysiology.

This research has also made it possible to develop molecular tests that help protect patients from life-threatening, genetically mediated adverse drug reactions.

Dr. Weinshilboum has chaired the Pharmacogenomics Research Network, a National Institutes of Health-funded initiative that includes scientists from Mayo Clinic, Harvard University and Stanford University, among others. This group of network scientists performs collaborative studies of the role of inheritance in variation in drug response.

He is past member of the advisory councils for the National Institute of General Medical Sciences and the National Human Genome Research Institute, sponsor of the Human Genome Project.
Presentation(s):