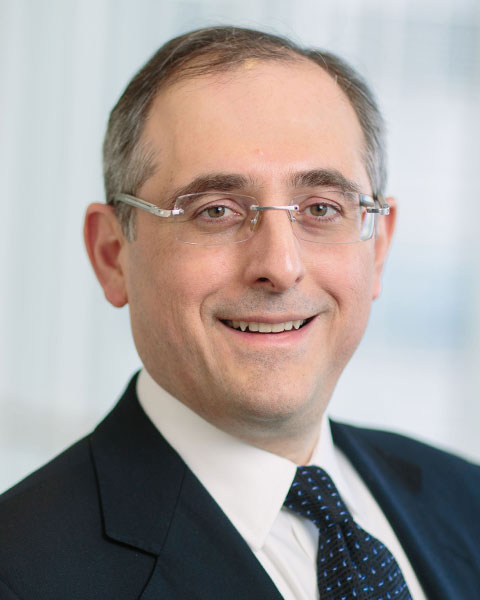 Konstantinos Lazaridis
Professor of Medicine, College of Medicine
Center for Individualized Medicine, Mayo Clinic
Konstantinos Lazaridis, MD, is a Professor of Medicine and a Consultant in the Division of Gastroenterology and Hepatology at Mayo Clinic College of Medicine. 

Dr. Lazaridis received his medical degree at the University of Ioannina in Greece. He completed his Internal Medicine and Gastroenterology fellowship training at Mayo Clinic and was a Mayo Clinic Scholar in Genomics in the laboratory of Dr. Francis Collins at the National Human Genome Research Institute. 
Dr. Lazaridis is considered a leader in the area of the genomics of chronic cholestatic liver diseases, namely, Primary Biliary Cirrhosis (PBC) and Primary Sclerosing Cholangitis (PSC). Since 2003, he has established and is the principal investigator of the two national consortia for studying patients afflicted with these diseases. His research group applies the latest genomic and genetic epidemiology approaches to better understand the pathogenesis and improve the therapy of patients with PBC and PSC. This research effort is supported by the NIH.

As Associate Director of the Center for Individualized Medicine in Rochester, Dr. Lazaridis has been instrumental in the establishment and expansion of the Individualized Medicine Clinic and the direction of the Clinomics translational program.
Presentation(s):