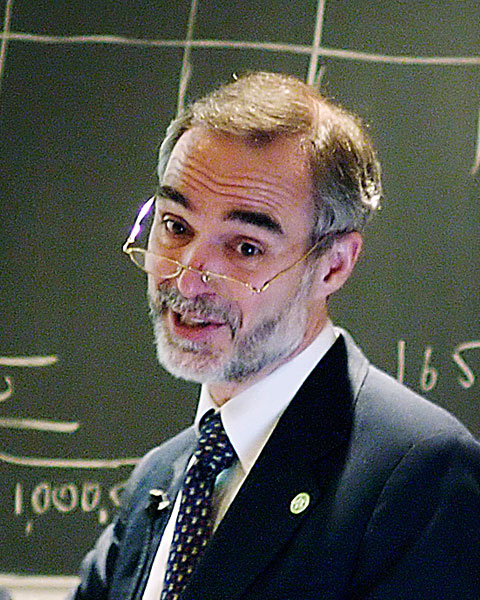 Marc C. Patterson
Neurology, Professor of Medical Genetics, Neurology, and Pediatrics
Mayo Clinic
Marc Patterson was born and educated in Australia, and trained in neurology, child neurology and neurometabolic disease at the University of Queensland, at Mayo Clinic, and at NINDS/NIH, the last mentioned under the guidance of Roscoe Brady, MD. He is currently Professor of Neurology, Pediatrics and Medical Genetics. He was Director of the Child Neurology Training program at Mayo 2008-2016), and Chair of the Division of Child and Adolescent Neurology (2008-2017); he had previously served as Professor and Director of Pediatric Neurology at Columbia University in New York (2001-2007). He has served as a member of the Neurology topic advisory group for revision of the ICD-10 of the World Health Organization, the Committee on Adverse Effects of Vaccines for the Institute of Medicine, and leads the Education Core of the NIH-funded Lysosomal Disease Network.

He has served in a number of positions in the Child Neurology Society, American Academy of Neurology, American Board of Psychiatry and Neurology and American Neurological Association. Professor Patterson has served on the editorial board of Neurology, on the oversight committee of Annals of Neurology and is currently an Editor for the Journal of Inherited Metabolic Disease. He became Editor-in Chief of the Journal of Child Neurology on January 1st, 2014, and subsequently Editor-in-Chief of its open-access sister journal, Child Neurology Open.

His research and practice has focused on rare diseases in children, including multiple sclerosis and neurometabolic disorders in general, with special interests in Niemann-Pick disease, type C, other lysosomal diseases (including glycoproteinoses), mitochondrial cytopathies and congenital disorders of glycosylation, areas in which he has published more than 200 peer-reviewed papers and book chapters. He has presented widely through the United States and internationally, both to professional and lay organizations. Dr Patterson has received funding support from NIH, industry and private foundations.

Presentation(s):