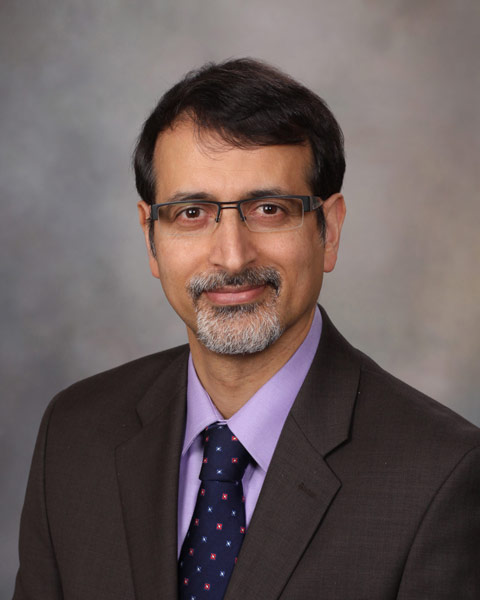 Iftikhar Kullo
Professor
Cardiovascular Diseases, Mayo Clinic
Iftikhar Kullo, MD, completed medical school training in Kashmir, India, followed by residency (internal medicine) and fellowship (cardiovascular diseases) training at Mayo Clinic in Rochester, Minn., where he is currently a consultant in the Division of Cardiovascular Diseases and a professor of medicine at the Mayo Clinic College of Medicine.

His clinical areas of interest include peripheral arterial disease, uncommon arteriopathies, and aortic aneurysm and dissection syndromes. He directs the Early Atherosclerosis and Cardiovascular Genomics Clinics at Mayo Clinic in Rochester.

Dr. Kullo's research focus is on translational cardiovascular genetics. His work encompasses both discovery of novel genetic variants influencing disease susceptibility and drug response as well as implementation of genomics using the electronic health record.

Dr. Kullo is the principal investigator, with Stephen Thibodeau PhD, of the Mayo electronic medical records and genomics (eMERGE) grant. He is also the lead investigator of the Myocardial Infarction Genes (MI-GENES) study, a randomized clinical trial of communicating genomic information to individuals at intermediate risk of coronary heart disease. Dr. Kullo is a member of the NIH's Clinical and Integrative Cardiovascular Sciences Study Section (CICS) Study Section.
Presentation(s):