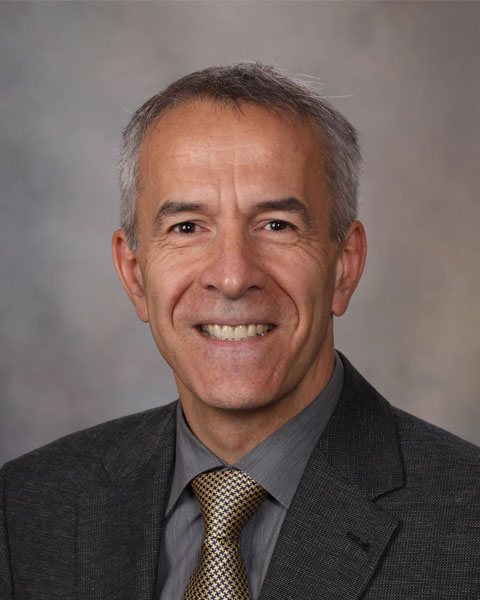 Jean-Pierre Kocher
Director Bioinformatics and Data Science Program
Mayo Clinic
Jean-Pierre Kocher, PhD, joined Mayo Clinic in October 2005 to create and direct the activities of the Bioinformatics Program. Between 2008 and 2016, he was the Chair of the Division of Biomedical Statistics and Informatics (BSI) that includes experts in Biostatistics, Bioinformatics, Medical Informatics and Computer Science. In 2014 his was also appointed as Associate Chair of the Department of Biomedical Informatics at Arizona State University (ASU). More recently, in 2017 he became the Director of the Data Science Program at Mayo.

Dr. Kocher received his Ph.D. in Computational Chemistry from the University Libre de Bruxelles, Belgium, and his M.S. in Informatics and B.S. in Chemistry from the University Louis Pasteur, Strasbourg, France.

His scientific background is in Bioinformatics, Chemoinformatics, Computational Biology and Machine Learning. Dr. Kocher's current scientific focus is on the analysis of genomics data to advance the understanding of the molecular mechanisms of clinical disorders.

Presentation(s):