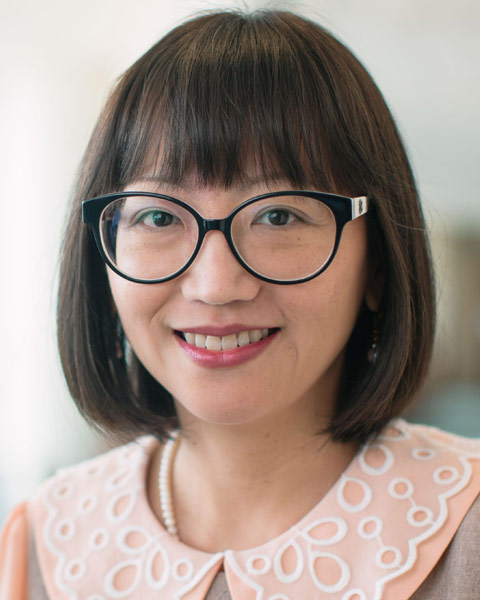 Liewei Wang
Professor of Pharmacology Co-Director Mayo Pharmacogenomics Program
Mayo Clinic
Liewei Wang, MD, received her MD degree from FuDan University, Shanghai, China, followed by a PhD. degree from the Mayo Graduate School, with an emphasis on cancer biology and cancer pharmacology. Currently, she is a Professor of the Department of Molecular Pharmacology and Experimental Therapeutics at Mayo Clinic.

Dr. Wang has developed a research program with a focus on the use of high throughput genomic technology including array based and next generation sequencing methods, joined with a cell-based model system that consists of 300 lymphoblastoid cell lines, to study mechanisms of cancer biology and antineoplastic drug resistance, both chemotherapy and radiation therapy. In addition to her career-long involvement in pharmacogenomics, she also has extensive experience in functional genomics. She is involved in many clinical translational studies which help identify and understand biomarkers associated with clinical response to endocrine therapy and chemotherapy in breast cancer patients.

Dr. Wang is a member of several key programs at Mayo including: the Mayo-NIH Comprehensive Cancer Center (MCCC) and the Mayo Center for Individualized Medicine (CIM). She is also Co-Principal Investigator and the leader of the Functional Genomics Group for the Mayo-NIH Pharmacogenetics Research Network (PGRN) and the Co-Director for the Pharmacogenomics Program in the Mayo CIM.

Presentation(s):