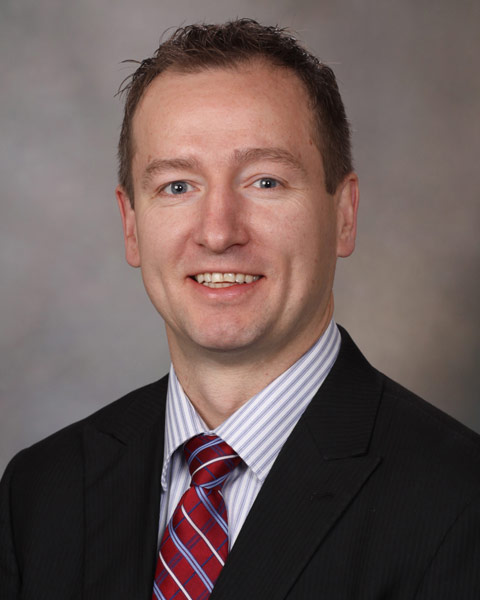 Eric W. Klee
Senior Associate Consultant II
Center for Individualized Medicine; Department of Health Sciences Research; Department of Clinical Genomics, Mayo Clinic
Eric W. Klee, PhD, is an Assistant Professor of Medical Informatics and Bioinformatics Program faculty member in the Department of Health Sciences Research, and has been at the Mayo Clinic since 2005. Dr. Klee is Director of Bioinformatics of Mayo Clinic's Clinical Genome Sequencing Laboratory and member of the Department of Laboratory Medicine and Pathology, a position held since 2012. Dr. Klee is also the Associate Director of Mayo Clinic's Center for Individualized Medicine Bioinformatics Program and has directed the Individualized Medicine Bioinformatics team since 2012.

Dr. Klee earned his Bachelors of Science degree in Electrical Engineering at Iowa State University in 1997, obtained a Master of Science degree in Health Informatics with focus in Bioinformatics at the University of Minnesota, Minneapolis. He went on to complete his PhD in Health Informatics and Bioinformatics in the University of Minnesota, Minneapolis, in 2005.

Dr. Klee's research is focused on the application of next generation sequencing for clinical testing and diagnostics. His work includes the translation of emerging bioinformatics methods from the research domain into clinical practice. He is actively involved in the in development and implementation of systems to support sequence analysis and interpretation in the context of individualized, precision medicine. Dr. Klee also leads a functional validation program that uses experimental techniques to better characterize the putative role of variants of uncertain significance in the context of patient-specific disease state.

Presentation(s):