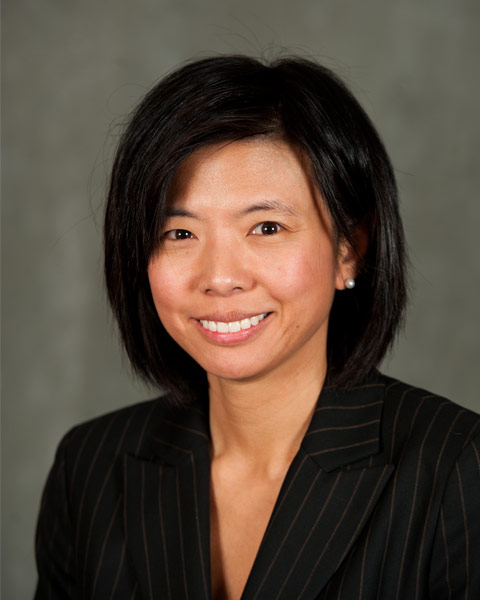 Minetta C. Liu
Associate Professor of Oncology
Mayo Clinic
Minetta C. Liu, MD, is a consultant in the Department of Oncology at Mayo Clinic Minnesota. She serves as Research Chair for the Division of Medical Oncology; co-chair of the Breast Cancer Pathology Disease Oriented Group; and leader of the Circulating Tumor Cell and Cell Free DNA Working Group. She is also the Medical Director for Specialty Contract Operations and an Associate Medical Director in the Department of Development.

Dr. Liu earned her M.D. at Jefferson Medical College in Philadelphia, Pennsylvania. She completed her internal medicine residency and hematology/oncology fellowship at Georgetown University Medical Center in Washington, D.C.

As a physician and translational researcher, Dr. Liu specializes in breast medical oncology and clinical and laboratory-based cancer research. She is dedicated to improving patient outcomes through access to novel therapeutic agents and molecular diagnostic tools. Her laboratory efforts focus on expanding the clinical applications of circulating nucleic acid and circulating tumor cell assays for solid tumor malignancies. Her funding sources include the National Cancer Institute, Department of Defense, Breast Cancer Research Foundation, and Susan G. Komen for the Cure. She has co-authored numerous articles that have been published in peer-reviewed journals, and she holds editorial board member and reviewer responsibilities for prominent scientific publications.

In recognition of her work, Dr. Liu has received teaching awards and is listed as an honored member in America's Registry of Outstanding Professionals and Marquis' Who's Who in Medicine and Healthcare.

Dr. Liu's memberships in professional organizations include the Evelyn H. Lauder Founder's Fund Collaboration (co-chair, Clinical Working Group); the Alliance for Clinical Trials in Oncology (member, Translational Research Program Executive Committee); the Translational Breast Cancer Research Consortium (co-chair, Correlative Science Working Group); and the Academic and Community Cancer Research United (member, Board of Directors).

Presentation(s):