‹‹ Go Back
Jon D. Reuter, DVM, MPVM, DACLAM
Director of the Office of Animal Resources, Attending Veterinarian, University of Colorado- Boulder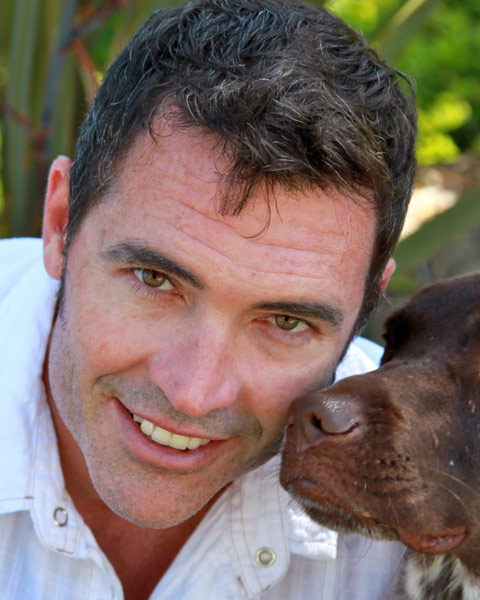 Jon D. Reuter, DVM, MPVM, DACLAM, is the Director of the Office of Animal Resources, Attending Veterinarian and Research Professor at the University of Colorado - Boulder. Prior, Dr. Reuter was the Sr. Director, Attending Veterinarian at the Salk Institute for Biological Studies in La Jolla. He is actively involved managing staff in husbandry and operations, veterinary care, colony management, behavioral testing, and regulatory compliance. Dr. Reuter graduated from the University of California, Davis. He then attended the University of California, Davis School of Veterinary Medicine and earned his DVM and a master's degree in Preventative Veterinary Medicine. He then completed a postdoctoral residency program in laboratory animal medicine at the University of Michigan. During the residency, his research interests were in the field of infectious disease with focus on nanomolecular countermeasures to biological warfare agents such as anthrax and influenza. Dr. Reuter was recruited to Yale University's Section of Comparative Medicine, where he led a successful infectious disease research laboratory and supported the Animal Resources Center and IACUC. Dr. Reuter has served on multiple AALAS and ACLAM committees, is an ad hoc specialist with AAALAC International, and is a member of the 2016 IACUC Conference Planning Committee.
‹‹ Go Back
Jo Ann Henry, LATG, CPIA
Regulatory Compliance Coordinator, NYU Lagone Medical Center
Jo Ann Henry, LATG, CPIA is the Compliance Coordinator for the NYU (New York University) School of Medicine and Langone Medical Center IACUC. Jo Ann started her career in Veterinary Technology in clinical practice. Her career in biomedical research has included positions in veterinary nursing, management, training and compliance.
IACUC Administration/Management and Process Track
Breakout Sessions – Series E
E7 - Keeping Your Institutional Official (IO) Informed and Engaged
Faculty(s):
Ernest D. Prentice, PhD
Associate Vice Chancellor for Academic Affairs, University of Nebraska Medical Center
Jon D. Reuter, DVM, MPVM, DACLAM
Director of the Office of Animal Resources, Attending Veterinarian, University of Colorado- Boulder
Regulatory Compliance Coordinator, NYU Lagone Medical Center
Whether you're working as the attending veterinarian, IACUC administrator, or a researcher, this session will explore how to keep your IO informed and engaged. During this session, faculty will:
Discuss ways to begin IO engagement, including how to address issues related to animal program responsibilities, quality science, legal requirements, liabilities, and risks
Share strategies for how to educate your IO about the critical relationship between high quality science and state of the art animal care, as well as opportunities for IO continuing education
Explore methods to manage and meet expectations for you and the IO