‹‹ Go Back
Carol Clarke, DVM, DACLAM
Research Program Manager, USDA, APHIS, Animal Care
Carol Clarke, DVM, DACLAM, is the Research Program Manager at USDA/APHIS-Animal Care. Dr. Clarke received her Bachelor's degree in the Natural Sciences from Johns Hopkins University and her DVM from the Tuskegee University School of Veterinary Medicine. After receiving her DVM, she practiced small animal medicine in New York City before entering the laboratory animal medicine training program at SmithKline Beecham Pharmaceuticals in King of Prussia, PA. Upon completion of the program, she entered NIH in 1998 as the primate facility veterinarian for the Veterinary Resources Program. In 2001, she accepted a position with the National Institute of Allergy and Infectious Diseases (NIAID) and became a Diplomate of ACLAM in 2005. During her 10 years with NIAID she served as IACUC coordinator, vice chair of the rodent gnotobiotic committee, and chief of shared and central facility operations. In addition, she prepared all USDA, OLAW, and AAALAC annual reports. In 2011 Dr. Clarke accepted her current position with the USDA. Duties entail collaborations with other Federal Agencies, participation in appeals and enforcement actions, and approval of exemption requests. She also serves as project officer for Module #26-Nonhuman Primate Transportation for the National Veterinary Accreditation Program, due on-line in 2016.
‹‹ Go Back
Helen E. Diggs, MEd, DVM, DACLAM
Director, Laboratory Animal Resources Center/ Campus Attending Veterinarian, Oregon State University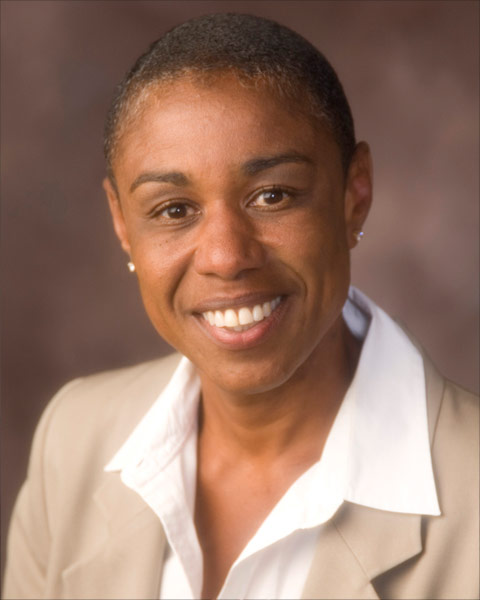 Dr. Diggs is the Campus Attending Veterinarian and Director of the Oregon State University Laboratory Animal Resources Center (LARC) and on faculty at the OSU College of Veterinary Medicine. She directs the ACLAM-recognized Oregon State Laboratory Animal Medicine Residency Consortium. She worked as a clinical veterinarian at the Oregon Health & Sciences University, served as the Chief Veterinary Medical Director for the Portland Veterans Affairs Medical Center, and Associate Director for Veterinary Care, Animal Resources Center, University of Texas Southwestern Medical Center, Dallas, Texas. Dr. Diggs was the Director of the Office of Laboratory Animal Care at the University of California, Berkeley for 13 years. Dr. Diggs received her BA and MEd from the University of Portland, her DVM from Oregon State and Washington State Universities, and an Honorary Doctorate of Science from Oregon State University. She is a licensed veterinarian in Oregon, Washington, and California. She serves on the Board of Directors for the Oregon Veterinary Medical Association. She is a past-president of the American College of Laboratory Animal Medicine (ACLAM). She served as an ad hoc consultant/scientist for the Association for Assessment and Accreditation of Laboratory Animal Care, International (AAALAC) from 1994 and joined AAALAC Council in 2006.
‹‹ Go Back
Elaine K. Kim, BS, CPIA
Senior IACUC Coordinator, Research Integrity & Compliance Review Office (RICRO), Colorado State University
Elaine K. Kim, BS, CPIA Senior IACUC Coordinator Research Integrity & Compliance Review Office Colorado State University Elaine is the Senior IACUC Coordinator at Colorado State University (CSU) and this is her first time presenting at a PRIMR IACUC Conference. She recently presented on CSU's implementation of OLAW Guidance on Significant Changes in Animal Activities, NOT-OD-14-126, at the IACUC Administrators Association Best Practice Meeting in August 2015. She has been an IACUC Coordinator since 2010 and manages protocol review, works with stakeholders and the IACUC on institutional policies and guidelines, as well as communicates with external funding agencies and collaborators. Elaine earned her bachelor's degree in biology at UC Berkeley, and her CPIA in April 2015. Some of her previous positions have included: genetic lab technician, animal husbandry technician, wildlife field assistant, research associate in a pharmaceutical company, as well as a customer service associate in a retail setting. She believes that her varied work background has helped her be an effective and communicative IACUC Coordinator.
‹‹ Go Back
Venita B. Thornton, DVM, MPH
Senior Assurance Officer, OLAW, National Institutes of Health / OLAW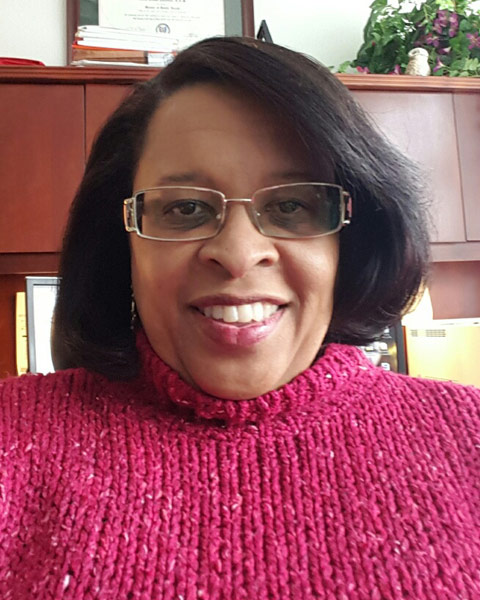 Venita B. Thornton, DVM, MPH, is a Senior Assurance Officer, in the Division of Assurances at the Office of Laboratory Animal Welfare (OLAW). She earned a B.S degree in Laboratory Animal Science from N.C Agricultural & Technical State University, and a DVM degree from N.C State University - College of Veterinary Medicine. Venita earned a Master of Public Health (MPH) degree in Preventive Medicine & Biometrics and simultaneously completed a Residency Program in Laboratory Animal Medicine, at the Uniformed Services University of Health Science (USUHS) in Bethesda, MD. Upon joining NIH, she served as a Facility Veterinarian at the National Institute of Neurologic Disorders & Stroke (NINDS) and at the (former) Veterinary Resources Program (VRP) respectively. Dr. Thornton has received several USPHS Commissioned Corps. awards & citations, several NIH Merit Awards and the NIH Director's Award.
Program Management Track
Breakout Sessions – Series A
A11 - Issues Confronting Institutions and IACUCs Using and Conducting Clinical Trials in Privately Owned Animals
Faculty(s):
Research Program Manager, USDA, APHIS, Animal Care
Helen E. Diggs, MEd, DVM, DACLAM
Director, Laboratory Animal Resources Center/ Campus Attending Veterinarian, Oregon State University
Senior IACUC Coordinator, Research Integrity & Compliance Review Office (RICRO), Colorado State University
Senior Assurance Officer, OLAW, National Institutes of Health / OLAW
The need to conduct clinical trials in the veterinary patient population for the advancement of veterinary clinical care, as well as the occasional use of privately owned animals in veterinary educational exercises, can pose challenges for the institutions and IACUCs supporting these activities. Once largely in the domain of the veterinary school environment, studies involving veterinary patients in clinical trials are expanding into other institutional environments when investigators seek a comparative medical approach to the development of new therapies. During this session, faculty and attendees will:
Discuss the regulatory, legal, and ethical dimensions of institutional oversight in these studies
Explore common problems encountered in the review and approval of studies in privately owned animals
Review useful provisions for veterinary patient protection and institutional protection in these situations