‹‹ Go Back
Betty Goldentyer, DVM
Director, USDA, APHIS, Animal Care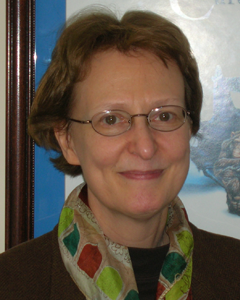 Betty Goldentyer, DVM, is the eastern regional director for the Animal Care Program of USDA APHIS. Dr. Goldentyer has been with the Animal Care Program since its organization as a stand-alone unit in 1988. The eastern region has a staff of 60 employees who issue the licenses and registration; handle public complaints; respond to FOIA requests; and perform compliance inspections assuring humane care for animals used by commercial dealers, exhibitors, research facilities, and in commercial transport.
‹‹ Go Back
Brent C. Morse, DVM, DACLAM
Animal Welfare Program Specialist, , Division of Compliance Oversight, OLAW, National Institutes of Health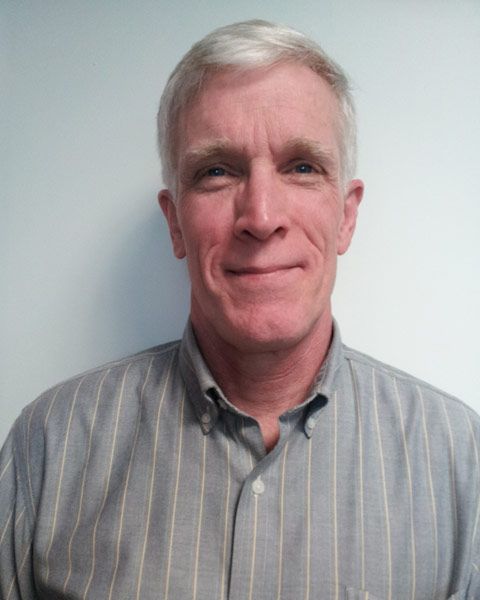 BRENT C. MORSE, DVM, DACLAM: Brent C. Morse is an Animal Welfare Program Specialist working in the Division of Compliance Oversight within the Office of Laboratory Animal Welfare (OLAW) at the National Institutes of Health in Bethesda Maryland. He is a 1987 graduate of Washington State University's College of Veterinary Medicine and has served as an ad hoc site visitor for AAALAC, International. His previous positions included Acting Chief of the Veterinary Medicine Branch of the Division of Veterinary Resources at NIH while a Commissioned Officer with the U.S. Public Health Service and several management positions as a Veterinary Corps Officer with the U.S. Army.
‹‹ Go Back
Marcy A. Brown, BS, MA, LSSBB, CMAR, CPIA
Animal Welfare Regulatory Compliance Lead, Pfizer Worldwide Research and Development
Marcy Brown, BS, MA, LSSBB, CMAR, CPIA, Regulatory Compliance, Comparative Medicine – Pfizer, La Jolla Marcy is the Animal Welfare Regulatory Compliance Lead for Pfizer Worldwide Research & Development – Comparative Medicine, La Jolla, California. Pfizer is the world's premier biopharmaceutical company, dedicated to discovering and developing new, and better, ways to prevent and treat disease and improve the health and quality of life for people around the world. In her position, Marcy is responsible for ensuring "flawless animal care and welfare" at the La Jolla site, as well as alignment with Pfizer global Comparative Medicine and Research and Development endeavors. Marcy serves on the PRIM&R Council for Certification of Professional IACUC Administrators (CCPIA), on the Board of Directors of the California Biomedical Research Association (CBRA), on the Board of Directors of the National Association for Biomedical Research (NABR), and as an AAALAC, International ad hoc Specialist. She has a Biology background and holds a Master of Arts degree from the University of California, Berkeley. Previously, Marcy worked for several years as the Director of the IACUC at a large academic institution, giving her a broad perspective on animal welfare, research and compliance issues in both academic and industry settings.
‹‹ Go Back
Mary Jo Shepherd, DVM, CPIA
Executive Director of the Office of the IACUC, Columbia University
Mary Jo Shepherd, DVM, CPIA, is executive director of the office of the IACUC at Columbia University. In this position she administers an IACUC for a large animal care and use program. She has served on IACUCs since early 1988, and was a member of five IACUCs for a number of years while serving as attending veterinarian for a privately owned medical device testing laboratory. She has spent over eight years working in the pharmaceutical industry. Dr. Shepherd is currently active in PRIM&R, and previously served as the chair of the Council for CPIA. In 2012, she received PRIM&R's Distinguished Service Award. Dr. Shepherd has been active in AALAS at the local and national levels, and is currently serving on AALAS' editorial review board. In addition, she was actively involved in the planning of the New Jersey Association for Biomedical Research's annual IACUC conference for over 11 years, and has served on the Americans for Medical Progress Board of Directors for five years.
IACUC Administration/Management and Process Track
Breakout Sessions – Series D
D6 - How to Conduct Investigations
Faculty(s):
Director, USDA, APHIS, Animal Care
Animal Welfare Program Specialist, , Division of Compliance Oversight, OLAW, National Institutes of Health
Marcy A. Brown, BS, MA, LSSBB, CMAR, CPIA
Animal Welfare Regulatory Compliance Lead, Pfizer Worldwide Research and Development
Executive Director of the Office of the IACUC, Columbia University
When issues arise that necessitate an investigation, those involved should approach the task with an open mind and a working knowledge of the regulations and institutional policies and procedures. Attendees should possess a complete understanding of the regulatory requirements for addressing animal welfare concerns, cases of noncompliance and whistleblower situations, along with any associated reporting requirements before attending this session. During this interactive session, faculty and attendees will:
Explore options for assembling an appropriate investigative team/subcommittee
Share processes and best practices for conducting investigations
Discuss optimal follow-up and plans for correction and prevention
Review how to handle unique situations involving whistleblowers