‹‹ Go Back
JR Haywood, PhD
Assistant Vice President for the Office of Regulatory Affairs, Michigan State University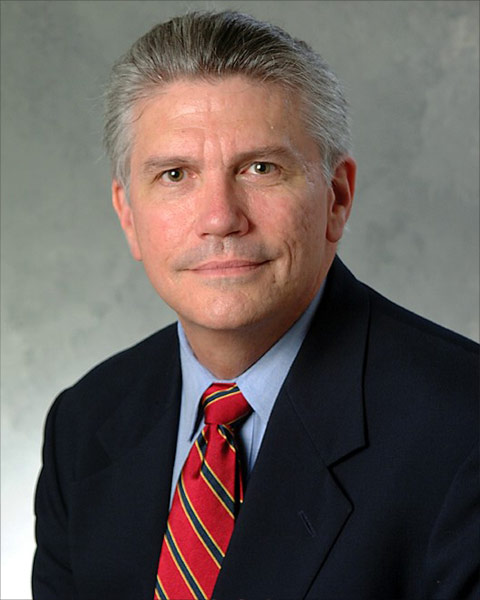 Dr. Joseph R. Haywood is the Assistant Vice President for Regulatory Affairs at Michigan State University (MSU). He joined MSU as the Chair of Pharmacology and Toxicology, a position he held for 9 years. Through his career, he has published over 80 papers investigating central nervous system control of blood pressure and mechanisms of hypertension. He has been active in science policy, especially with respect to the use of animals in research and education. Dr. Haywood is a past member of the Council on Accreditation of the Association for the Assessment and Accreditation of Laboratory Animal Care International (AAALAC) and served on its Board of Trustees. He served on the Board of Governors for the International Council for Laboratory Animal Science (ICLAS). He also served as chair of the American Physiological Society Animal Care and Experimentation and Science Policy Committees. He also served on the society's governing council. Dr. Haywood has served on the Board of Directors for the Federation of American Societies for Experimental Biology (FASEB). For FASEB, and is currently the Immediate Past President. He has served on two National Academy of Science panels.
‹‹ Go Back
Cynthia Pekow, DVM, CPIA
Chief, Veterinary Medical Unit, VA Puget Sound Health Care System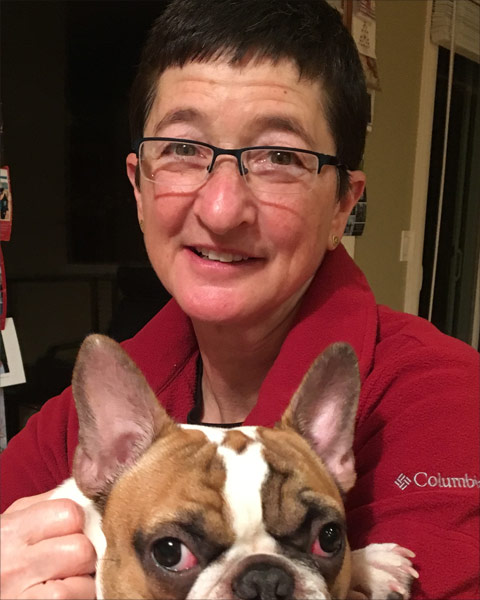 Cynthia Pekow, DVM, DACLAM, CPIA is an Associate Professor of Comparative Medicine at the University of Washington, and Chief of the Veterinary Medical Unit at the VA Puget Sound Health Care System. She attended Stanford University (BS and MS degrees in Biology), and then obtained a Veterinary degree at the University of Illinois. After graduation, Dr. Pekow worked 2 years in small animal practice near Houston, Texas. She then completed a 3-year residency at the University of Washington, leading to veterinary board certification as laboratory animal medicine specialist. She loves her work with researchers, animal care staff, and animals (mostly mice and rats, some other species including pigs). She advises and trains on care, research techniques, and prevention of pain or distress in animals, and serves as an attending veterinarian on the IACUC (Ethics Committee). She volunteers with national and international associations in laboratory animal science, including AALAS, ICLAS, and AAALAC, and helps to assist in improving and harmonizing lab animal science around the nation and world. She is married, and has two daughters, and two dogs.
‹‹ Go Back
F. Claire Hankenson, DVM, MS, DACLAM
Director, Campus Animal Resources; Attending Veterinarian; Professor, Laboratory Animal Medicine, Department of Pathobiology and Diagnostic Investigation, College of Veterinary Medicine, Michigan State University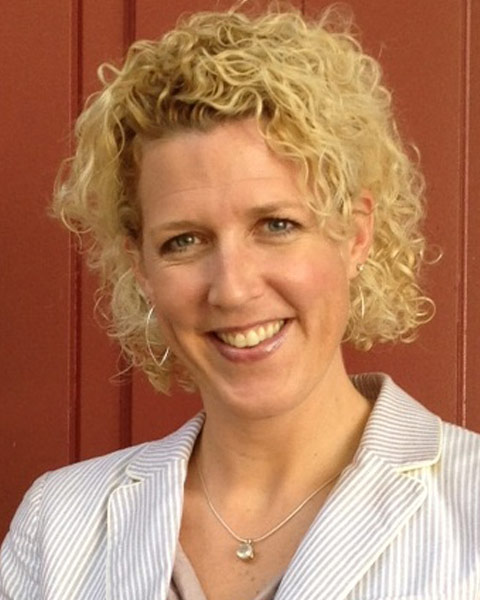 F. Claire Hankenson, DVM, MS, DACLAM, is the director within Campus Animal Resources and the attending veterinarian at Michigan State University. In addition, she is a professor of laboratory animal medicine in the department of pathobiology and diagnostic investigation at the College of Veterinary Medicine. Dr. Hankenson obtained her veterinary degree from Purdue University. Following veterinary school, she completed her laboratory animal medicine residency and graduate work (MS, Microbiology) at the University of Washington, Seattle. She became a Diplomate of the American College of Laboratory Animal Medicine (ACLAM) in 2002. Dr. Hankenson's current position combines administrative service, regulatory input, clinical effort, and collaborative research. Her own research studies involve investigations of refinements in the care and use of laboratory rodents, particularly blood sampling, tail biopsy evaluations, and humane endpoints. Dr. Hankenson has been active on committees within AALAS since 2002, serves on the Executive Board for ACLAM as the President currently, and is an ad-hoc consultant to AAALAC, International. Dr. Hankenson is a member of the 2016 IACUC Conference Planning Committee.
‹‹ Go Back
Andrew B. Buermeyer, PhD
IACUC Chair, Oregon State University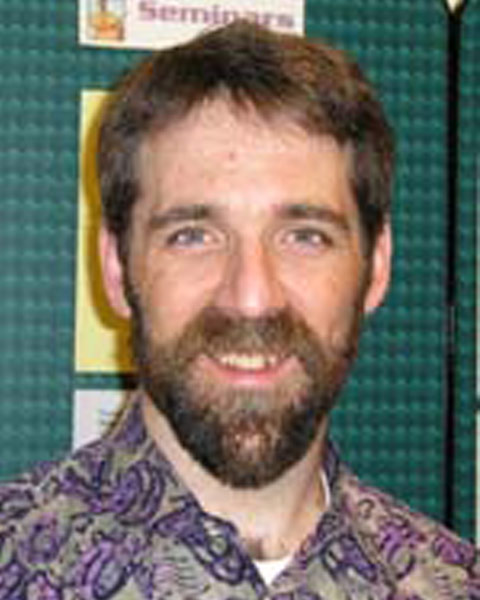 Dr. Andrew B Buermeyer, PhD serves as IACUC Chair at Oregon State University in Corvallis, OR. He is an Associate Professor and the Director of Graduate and Undergraduate Academic Programs in the department of Environmental and Molecular Toxicology. Dr. Buermeyer maintains a research program focused on the mechanisms of genomic instability, DNA repair and cancer biology. His published work has utilized biochemical, cell culture and animal models to investigate the interaction of environmental exposures and genetic factors on cancer risk. Most recently, his research seeks to develop quantitative models that can be used to predict an individual's cancer risk due to the combined effects (potentially both protective and injurious) of the environment and the individual's inherent capacity for genome maintenance. Dr. Buermeyer has been the Chair of the IACUC for over seven years, after prior service as Vice Chair and a scientific member. He believes strongly that building and maintaining the culture of compliance necessary to fulfill the dual responsibilities of protecting animal welfare while supporting faculty scholarship requires a commitment to the principles of mutual respect and effective communication. Dr. Buermeyer has been a member of PRIM&R since 2009.
Communication and Networking Track
Breakout Sessions – Series A
A2 - Panel Follow-Up: IACUC Oversight: Addressing the Challenges, Understanding the Consequences
Faculty(s):
Assistant Vice President for the Office of Regulatory Affairs, Michigan State University
Chief, Veterinary Medical Unit, VA Puget Sound Health Care System
F. Claire Hankenson, DVM, MS, DACLAM
Director, Campus Animal Resources; Attending Veterinarian; Professor, Laboratory Animal Medicine, Department of Pathobiology and Diagnostic Investigation, College of Veterinary Medicine, Michigan State University
IACUC Chair, Oregon State University
During this panel follow-up session, faculty and attendees will:
Review the topics discussed in the panel and engage in a discussion around those topics
Discuss how committee members can confidently and effectively raise important ethical questions
Examine the validity of the "fox watching the henhouse"