‹‹ Go Back
John F. Bradfield, PhD, DVM, DACLAM
Senior Director and Veterinarian, AAALAC International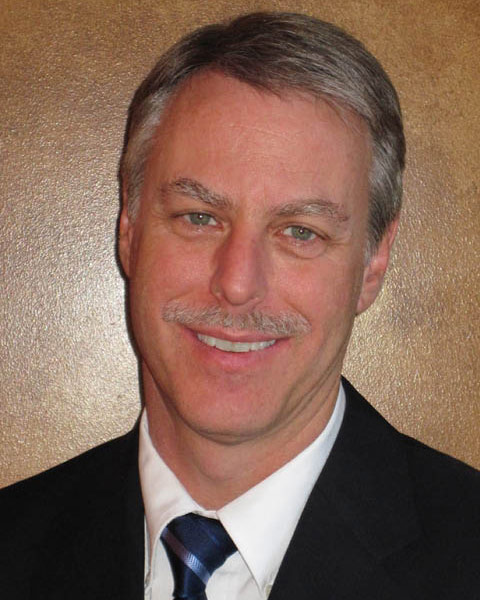 John F. Bradfield, PhD, DVM, DACLAM, is a veterinarian and the senior director of AAALAC International. In his current role at AAALAC International, Dr. Bradfield is responsible for education and outreach activities. Dr. Bradfield has many years' experience with the accreditation process including as an ad hoc consultant and 10 years' service as a council member of AAALAC International and as council president. He has served as director of the division of laboratory animal medicine and attending veterinarian at the University of North Carolina at Chapel Hill, and also as chair of the department of comparative medicine at The Brody School of Medicine at East Carolina University in Greenville, NC. He has extensive experience in academic laboratory animal medicine, managing animal programs, and working with animal care and use committees. Prior to his career in laboratory animal medicine, Dr. Bradfield was a large animal practitioner. Dr. Bradfield earned his PhD in experimental pathology and has authored scholarly publications in various areas of laboratory animal medicine, wound healing, and vascular and platelet biology.
‹‹ Go Back
Gene Hines, MS, PhD
Research Liaison, University of Tennessee Health Science Center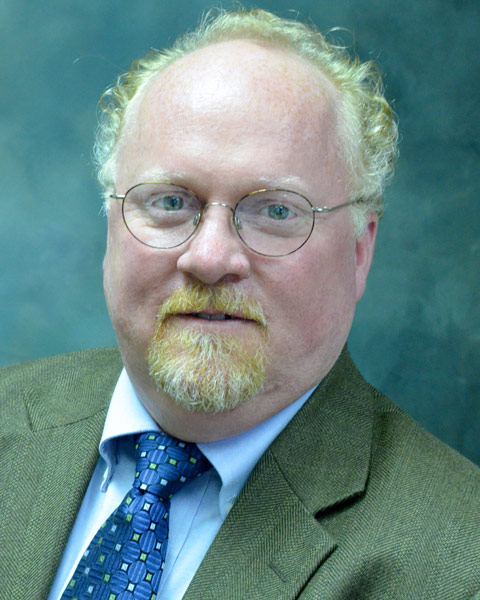 Gene Hines, MS, PhD is the Research Liaison for the Office of Research Compliance at the University of Tennessee Health Science Center (UTHSC). He serves with the Institutional Animal Care and Use Committee (IACUC) and with the Institutional Biosafety Committee (IBC), assisting investigators compiling and refining research protocols and subsequent monitoring of activities. Gene also serves as the designated Export Controls Officer, reviewing all UTHSC research-related activities for licensure requirements, many of which involve IACUC and IBC issues. His path in biomedical research began in 1984 at the University of New Hampshire as an undergraduate researcher in animal reproductive endocrinology, and as an animal care technician, subsequently a vivarium manager. Gene continued his comparative endocrinology research at the University of Alabama at Birmingham (UAB) as a graduate student, Research Associate, and Faculty. He then transitioned into Research Administration as the IACUC Director for UAB, later for Yale University, prior to joining UTHSC in 2013.
‹‹ Go Back
Alison D. Pohl, MS, RLATG, CPIA
Research Compliance Monitor; IACUC Administrator, University of Connecticut Health Center
Alison D. Pohl, MS, rLATg, CPIA. Research Compliance Monitor/IACUC Administrator for UConn Health for the past 13 years. I have been working with laboratory animals since 1993 when I developed and implemented a GLP diagnostic laboratory at a Biotech company in California. I started working with the regulatory side of research while still working in diagnostics, but when I moved back to Connecticut, the regulatory side of things became the focus of my work. I am a member of the PRIMR CPIA Council and Vice President of the IACUC Administrators Association.
‹‹ Go Back
Donna S. Williamson, M.S. in Microbiology
Director, The University of Alabama at Birmingham
Donna S. Williamson, M.S. in Microbiology Director, Research Safety Committees and Employee Health The University of Alabama at Birminham Donna is the UAB Director of Research Safety Committees, including the IBC, the Chemical Safety and Environmental Management Committee, the Institutional Review Entity for Dual Use Research of Potential Concern, the Radioactive Materials and Radiation Safety Committee, and the Subcommittee for Human Use. In addition, she also serves as a member of the UAB Institutional Animal Care and Use Committee. She played an integral role in the establishment of the fully functioning UAB Occupational Medicine program. She teaches numerous classes and workshops on a variety of safety-related topics. Prior to joining UAB in 1999, she spent approximately 10 years working with Environmental Restoration and Waste Management at the Department of Energy headquarters. She has over 25 years of experience in environmental and occupational safety and health, in both a laboratory research environment and industrial setting. She has been heavily involved in safety and risk communication policy development at the corporate level as well as at a Federal level.
Program Management Track
Breakout Sessions – Series D
D9 - Connecting the Programs: Occupational and Environmental Health and Safety (OEHS), the IACUC, and the IBC
Faculty(s):
John F. Bradfield, PhD, DVM, DACLAM
Senior Director and Veterinarian, AAALAC International
Research Liaison, University of Tennessee Health Science Center
Alison D. Pohl, MS, RLATG, CPIA
Research Compliance Monitor; IACUC Administrator, University of Connecticut Health Center
Donna S. Williamson, M.S. in Microbiology
Director, The University of Alabama at Birmingham
This session will explore connecting research programs and ways to build strong relationships and enhancing cooperation among institutional oversight bodies involved with OEHS. Where the regulatory issues governing the use of animals and the use of recombinant DNA overlap and intersect, it is important for the various committees and programs to have strong relationships, and to work collaboratively within their areas of authority to ensure effective and efficient review/approval of research activities. Attendees should have a good understanding of the Guide's recommendations on occupational health and safety, a basic understanding of the committees involved in regulatory oversight of hazards, and experience with efforts to coordinate safety reviews at the IACUC level. During this session, faculty and attendees will:
Review the regulatory overlap/intersections among OEHS, the IACUC, and the IBC
Identify particular points in the review process that increase burden and have no corresponding gain in the ethical and regulatory compliant care and use of animals and/or regulatory compliance
Share strategies for how to maximize the relationship between the programs, including how an effective partnership can benefit each committee, principal investigators, and the institution
Explore best practices with regard to the management of compliance committees and OEHS, including how to manage and exchange information swiftly and effectively
Examine different approaches to collating and ensuring all of the steps in the process have been completed – establishing a 'gatekeeper'
Address various OEHS issues to illustrate how the hazard survey and risk assessment processes influence OEHS program intensity and complexity
Go over the roles of the principal investigator (scientific staff) and/or expert consultants within these committees and programs
Provide information on how to identify and appropriately handle and track chemical and novel agents used in animals in research, handle cages, and how to deal with the waste stream
This is a double session and will go until 1:15 PM. Attendees will get their boxed lunch before the session starts