‹‹ Go Back
Monte Matthews, BA, CPIA
Director, Animal Care Services, University of Oregon
Monte Matthews, BA, CPIA Director, Animal Care Services University of Oregon Monte Matthews is the Director for Animal Care Services (ACS) at the University of Oregon. He has been involved with IACUC training since 1990 at the University, and is one of the original creators of the IACUC 101 and 201 series, is Co-Director, Vice President and core faculty member. Mr. Matthews has published several articles and presented many workshops on IACUC issues and zebrafish care and use. Mr. Matthews is active in several animal related research organizations, including PRIM&R and AALAS. He is a founding member of the Council for the PRIM&R IACUC certification program, Certified Professional IACUC Administrator (CPIA). He has served as a board member for the National Association for Biomedical Research (NABR) and the Northwest Association for Biomedical Research. He is past president of both the Oregon Biomedical Research Association and the Oregon branch of AALAS. Monte enjoys many hobbies, but standing in a river and waving a stick is his favorite passion.
Compassion Fatigue and Committee Roles
NWABR Regional IACUC Conference: Compassion Fatigue and Committee Roles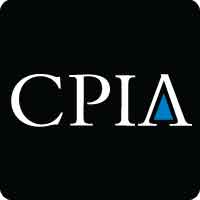 Faculty(s):
Anneke Keizer
Co-Owner and Founder, Core+
Director, Animal Care Services, University of Oregon
Patricia Smith
Founder, Compassion Fatigue Awareness Project
This session will introduce the topic of compassion fatigue as it applies to both people who work directly with animals and members of IACUC and their support staff. There will be an opportunity for discrete table top discussions in relation to both the causes and impacts of compassion fatigue. Participants will be provided with tools and strategies to ameliorate, reduce, and avoid compassion fatigue.