‹‹ Go Back
Sally Thompson-Iritani, DVM, PhD, CPIA
Director, Office of Animal Welfare, University of Washington
Sally Thompson-Iritani, DVM, PhD, CPIA, Director, Office of Animal Welfare, University of Washington, Seattle, WA. Dr. Thompson-Iritani is currently overseeing the Office of Animal Welfare at the University of Washington and has been there since 2013. The office has undergone several transitions to increase its alignment and move forward with technology and customer service while maintaining regulatory compliance. Currently in the implementation phases of an overhaul and conversion to a fully integrated electronic database system for IACUC management. Prior to being at the University of Washington, Sally received her DVM from Iowa State University and was trained as a Laboratory Animal Veterinarian and received a PhD in Environmental Toxicology at the University of Washington in 1995. After that she held positions in the biotech/pharmaceutical industry in both small and large companies where she was responsible for preclinical oversight, vivarium management, veterinary care and IACUC offices for 18 years. Particular interests are how animal welfare is considered while maintaining compliance, scientific integrity and researcher support in the various types of areas where these intersect; such as education, biomedical, field and conservation research.
Research Ethics Book Group Lunch
Research Ethics Book Group Lunch: Heal: The Vital Role of Dogs in the Search for Cancer Cures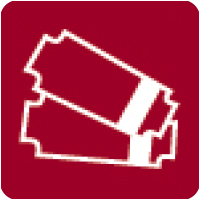 Participate in a vibrant discussion of Heal: The Vital Role of Dogs in the Search for Cancer Cures by Arlene Weintraub, a journalist and author with 20 years of experience writing about healthcare, pharmaceutical companies, and biotechnology. Attendees will have the opportunity to hear from and participate in a discussion with Ms. Weintraub about her book, and she will be available to sign books during this time for those that bring their books with them onsite. Ms. Weintraub's book is available in print and for the Kindle through Amazon.com. Lunch will be served in the session room.