‹‹ Go Back
John N. Norton, DVM, PhD, DABT, DACLAM
Director, Professor of Pathology Director, Division of Laboratory Animal Resources Duke University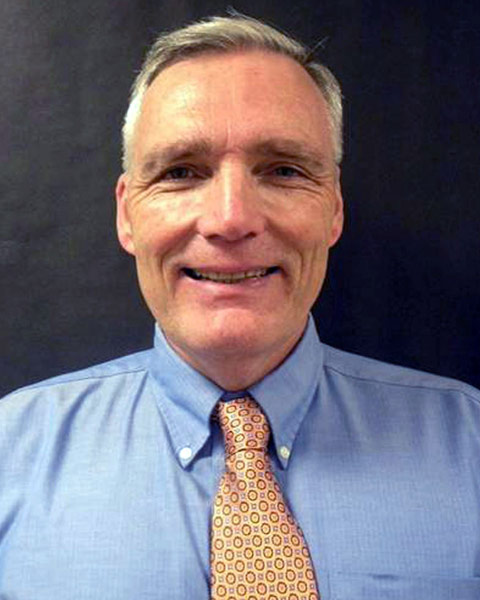 Dr. Norton serves as the Director of the Division of Laboratory Animal Resources and is Professor of Pathology at Duke University as well as an Adjunct Professor of Clinical Sciences at North Carolina State University College of Veterinary Medicine. He is board-certified through the American College of Laboratory Animal Medicine (ACLAM) and the American Board of Toxicology (ABT). He holds bachelor degrees in biochemistry and animal science as well as a doctorate in veterinary medicine from North Carolina State University. Additionally, his Ph.D. in pharmacology was awarded from Vanderbilt University. Dr. Norton has >25 years of laboratory animal medicine and research experience including serving as Study Director and/or Manager in over 150 preclinical pharmacology and safety studies . He regularly attends national and regional continuing education provisions for maintenance of credentials and for professional development. His collaborative research focuses on extrinsic factors which may influence the animal research model, specifically in the area of noise and vibration.
‹‹ Go Back
Jo Ann Henry, LATG, CPIA
Regulatory Compliance Coordinator, NYU Lagone Medical Center
Jo Ann Henry, LATG, CPIA is the Compliance Coordinator for the NYU (New York University) School of Medicine and Langone Medical Center IACUC. Jo Ann started her career in Veterinary Technology in clinical practice. Her career in biomedical research has included positions in veterinary nursing, management, training and compliance.
‹‹ Go Back
Adeline M. Hajjar, DVM, PhD
Research Associate Professor, Department of Comparative Medicine, University of Washington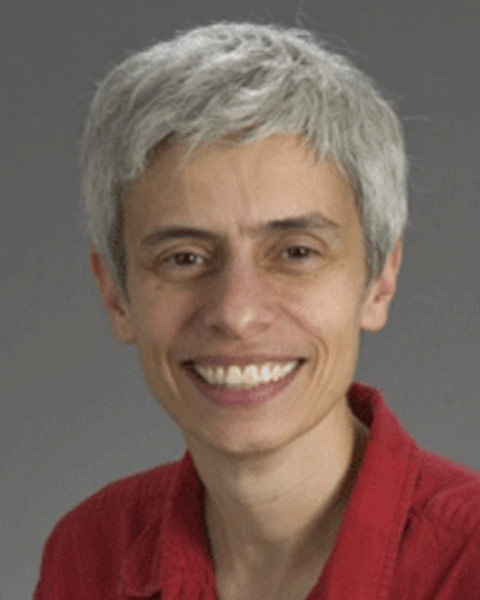 Adeline M. Hajjar, DVM PhD, Research Associate Professor, Department of Comparative Medicine, University of Washington Lynn obtained her DVM in 1988 from the University of Illinois then moved to Seattle and completed her residency in Laboratory Animal Medicine at the University of Washington in 1992. She also obtained a PhD in Microbiology in 1995 from the University of Washington where she studied non-homologous recombination in retroviruses in the laboratory of Dr Maxine Linial at the Fred Hutchinson Cancer Research Center. She then had one year of postdoctoral training in the laboratory of Dr Julie Overbaugh, working on HIV, before joining Dr Chris Wilson's laboratory in the Department of Immunology where she began her studies on innate immunity. She remained in his laboratory for 13 years before joining the Department of Comparative Medicine in December 2009 where she now is a Research Associate Professor. She uses mouse models to study Gram-negative bacterial infections, concentrating on bacteria that alter their LPS structure in vivo, potentially evading innate defenses. Recently, she began studies examining the role of the microbiota in cystic fibrosis. She became Co-Director of the University of Washington Gnotobiotic Animal Core in 2013.
Protocol Review Track
Breakout Sessions – Series B
B12 - What Are "Institutional Protocols" and How Should They Be Managed?
Faculty(s):
John N. Norton, DVM, PhD, DABT, DACLAM
Director, Professor of Pathology Director, Division of Laboratory Animal Resources Duke University
Regulatory Compliance Coordinator, NYU Lagone Medical Center
Research Associate Professor, Department of Comparative Medicine, University of Washington
During this session, faculty will:
Discuss the advantages/disadvantages of institutional protocols such as holding, sentinel, core, and training
Explore how holding protocols may contribute to noncompliance if not managed properly
Evaluate whether IACUCs fairly assess training protocols managed by the veterinary staff for alternatives and animal number justifications
Review how institutions address conflict of interest issues with the veterinary staff if most/all of the veterinarians are listed on some protocols
Examine how to evaluate animal welfare concerns that arise from these institutional protocols (i.e., can they be given different scrutiny than typical research protocols?)