‹‹ Go Back
Sierrea D. Fuller, CPIA
Compliance and Training Coordinator, IACUC, Columbia University in the City of New York
Sierrea D. Fuller, CPIA is currently a compliance and training coordinator in the IACUC office at Columbia University. Ms. Fuller manages the protocol preparation and consultation service at Columbia and she administers the weekly regulatory lectures for new animal users. Her 12 years in research administration has included leadership roles in the IRB, IACUC and IBC offices at her previous institution, and membership on the IACUCs at two academic institutions.
‹‹ Go Back
Jori K. Leszczynski, DVM, DACLAM
Director for the Office of Laboratory Animal Resources; Associate Professor of Pathology, School of Medicine, University of Colorado Denver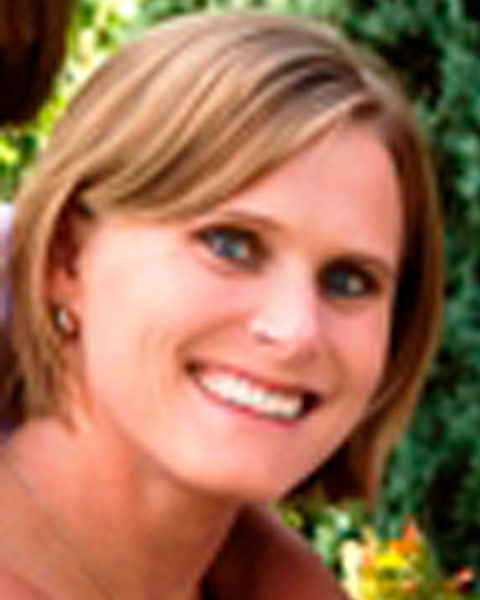 Jori K. Leszczynski, DVM, DACLAM, is the director of the office of laboratory animal resources and attending veterinarian at the University of Colorado Denver, and an associate professor of pathology in the School of Medicine. Dr. Leszczynski attended The Ohio State University for her bachelor's and veterinary degrees, performed her residency in laboratory animal medicine at the University of Illinois at Chicago, and became a Diplomate of ACLAM in 2004. In 2002, Dr. Leszczynski became the Assistant Director of the biological resources unit at the Cleveland Clinic Foundation, and was named Associate Director in 2004. In 2006, she was named Director and Attending Veterinarian of the Biological Resources Center at National Jewish Health and, in 2009, she moved to her current position at the University of Colorado Denver. For most of 2013, Dr. Leszczynski assisted the University of Colorado Boulder as the Interim Director and Attending Veterinarian, while still retaining her position at CU Denver. Dr. Leszczynski has performed service for ACLAM, ASLAP, as a member of the Board of Directors, AALAS' Mile High Branch as president, as is curretly on AALAS' ILAM Committee. Dr. Leszczynski is co-chair of the 2016 IACUC Conference Planning Committee.
‹‹ Go Back
Francisco J. Cisneros, DVM, MS, PhD, CPIA
Owner/Consultant, Swan Consultants LLC
FRANCISCO "JAVIER" CISNEROS, D.V.M., M.S., Ph.D., CPIA. After obtaining a Doctor in Veterinary Medicine Degree from the Universidad Central del Ecuador, Dr. Cisneros was appointed to a faculty position at the same institution. While a full time faculty member, Dr. Cisneros owned and operated a companion veterinary clinic. However, due to his strong interest in drug discovery and passion to solve human and animal health issues, he immigrated to the United States to further his formal education. He completed Teaching Internship at the University of California at Davis, earned a Master's Degree in Animal Health at North Carolina Agricultural and Technical State University, and obtained a Ph.D. in Comparative Biomedical Sciences at North Carolina State University. Dr. Cisneros worked as a Staff-Fellow at the Division of Neurotoxicology of the National Center for Toxicological Research/FDA, an Associate Professor of Developmental Biology at NC A&T, a Clinical Veterinarian and Senior Veterinary Specialist at Charles River Laboratories Preclinical Services Pennsylvania and a Veterinary Reviewer at the Office of Animal Welfare Assurance (OAWA) at Vanderbilt University Medical Center. He is now the owner of Swan Consultants LLC. .
Protocol Review Track
Breakout Sessions – Series E
E11 - How to Assist Research Staff and Principal Investigators in Writing a Protocol
Faculty(s):
Compliance and Training Coordinator, IACUC, Columbia University in the City of New York
Jori K. Leszczynski, DVM, DACLAM
Director for the Office of Laboratory Animal Resources; Associate Professor of Pathology, School of Medicine, University of Colorado Denver
Francisco J. Cisneros, DVM, MS, PhD, CPIA
Owner/Consultant, Swan Consultants LLC
This session is geared toward IACUC staff who assist researchers in writing protocols, and for members of the research community who write protocols. During this session, faculty will:
Provide examples of programs offered at several institutions designed to assist research staff with writing protocols
Share insight on items that should be encouraged and avoided when assisting research staff with preparing a protocol
Explain how to work with research staff so they understand the service is not a substitute for the committee review and approval
Address how different institutions determine when a protocol requires veterinary pre-review and how the IACUC staff assistance differs
Demonstrate how to assist research staff with the level of detail required in the sections of the protocol, including the narrative, animal numbers justification, literature searches, and sections that request exemptions from standard policies
Discuss how an assistance program can work with investigators to develop a response to comments/questions from IACUC reviewers